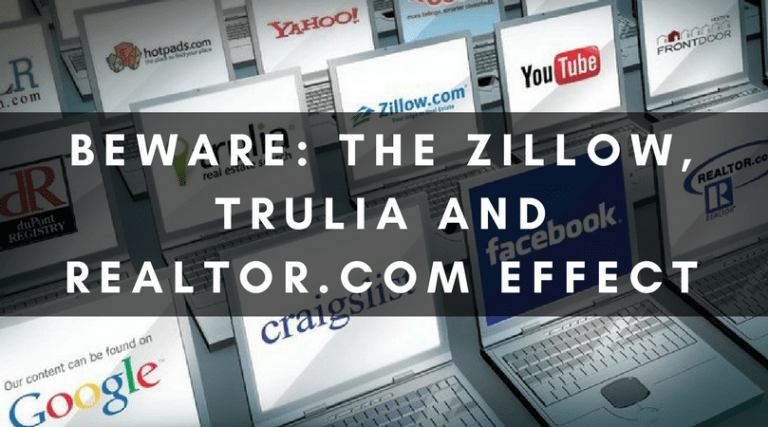 HOW DO YOU SEARCH FOR HOMES?
There's been a good amount of "web-bashing" of popular search sites going on through the real estate community for years now, but most of the people we talk to still don't seem to understand how wrong the information on these sites actually is.
Zillow, Realtor.com and other national real estate portals which use aggregate information have been under heavy fire for misleading the public with inaccurate housing information.
THE 5 BIGGEST OFFENSES:
Missing properties. Faulty algorithms place homes in the wrong neighborhoods and leave them out of search results.
Outdated properties. It can take DAYS for sold or pending properties to be updated or removed which causes buyers to waste time pursuing homes that are not available.
Paid properties. Advertisers buy space on these sites to place ads with homes that might not even be available for consumer purchase.
Home values are a joke. According to RealEstateDecoded.com, Zillow Estimates have a median error rate of 8.3%.
Bye bye private information. You are automatically passed on to advertising sponsors as a "lead".
WHAT WE ARE DOING ABOUT IT:
We have a search tool that pulls directly from the MLS. No more aggregate information, just pure data, updated every 15 minutes.
Our search tool has the most precise neighborhood boundaries, PLUS the ability to search by school zones, including the only page to search for Design39Campus eligible homes.
Create your own searches and filters to see real-time information. No login necessary, but you can create a quick login to save searches and favorites easily.
We don't share your account info with anyone