The Boundaries Matter Map
Design39Campus has created quite a buzz, and many families are drawn to 4S Ranch, Del Sur, & Santaluz both for their family-friendly neighborhoods and for their top Poway District schools. Did you know we have families from as far as New York traveling here for a chance of possibly getting into Design39? Based on the desire to see a map of the area by CFD (Community Facilities District, seven of which are eligible to attend D39C), we created one!
2022- 2023 UPDATE: Below is an overview of the 7 CFD's that fill 80% of the eligible seats at the school. The school is available to ALL of Poway Unified! This means that once you are admitted into the school you can move anywhere in the Poway Unified School District boundaries.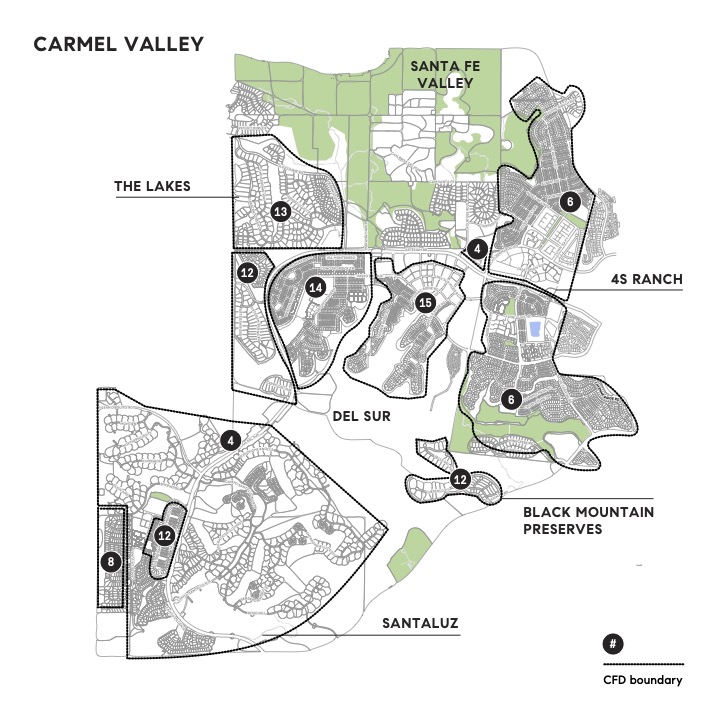 Search Specific Eligible Tax Districts
| | | |
| --- | --- | --- |
| | | |
| 6 (4S Ranch, North & South sides) | | |
| | | |
| | | |
| | | |
| | | |
| | | |