The Boundaries Matter Map is here!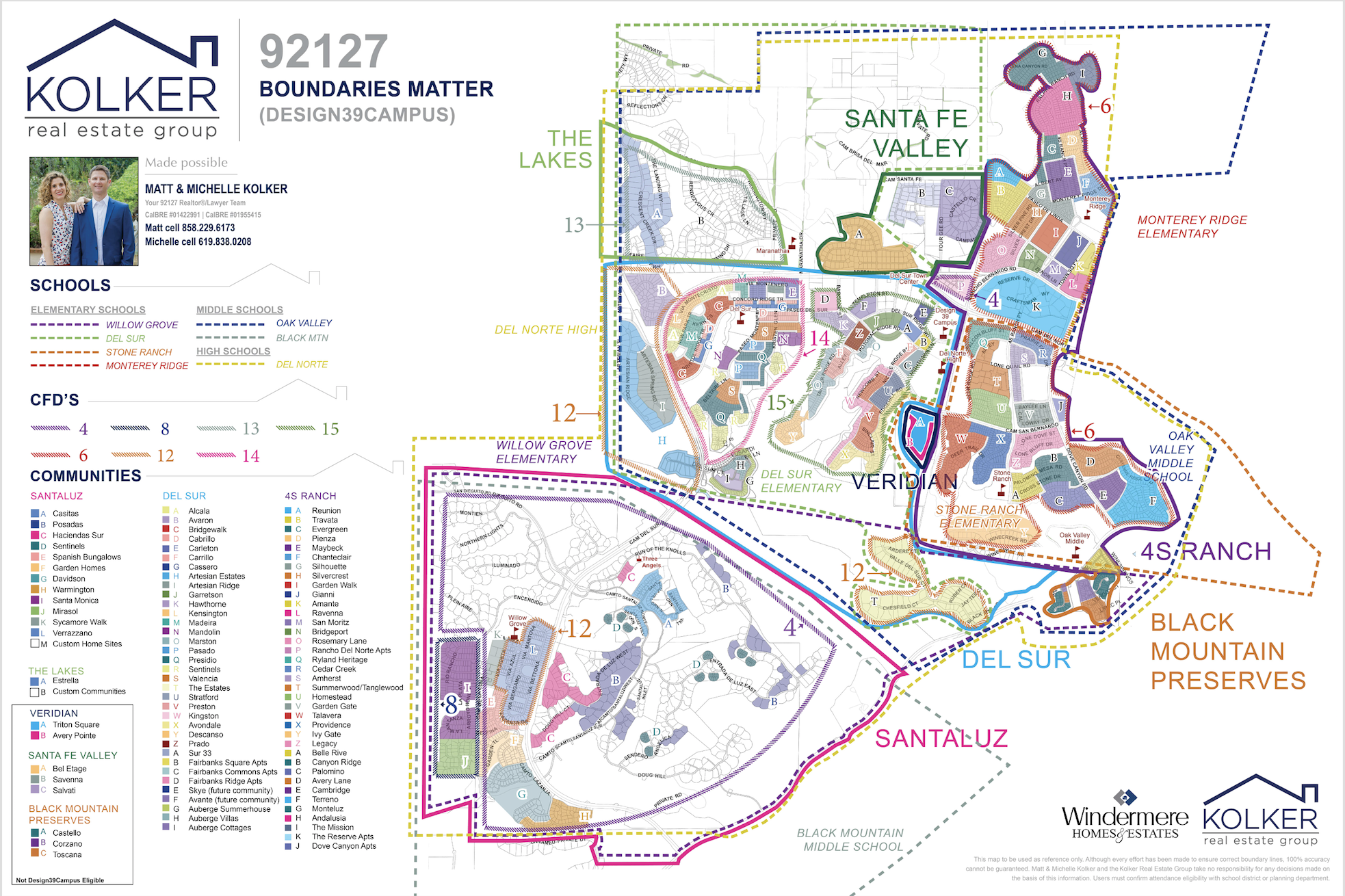 Design39Campus has created quite a buzz, and many families are drawn to 4S Ranch, Del Sur, & Santaluz both for their family-friendly neighborhoods and for their top
Poway District schools
. We have clients who are moving to this area who want to have the best chance possible to get into
Design39
. Based on their desire to see a map of the area by CFD (Community Facilities District, seven of which are eligible to attend D39C), we created one!


Tax Districts Eligible To Attend D39C