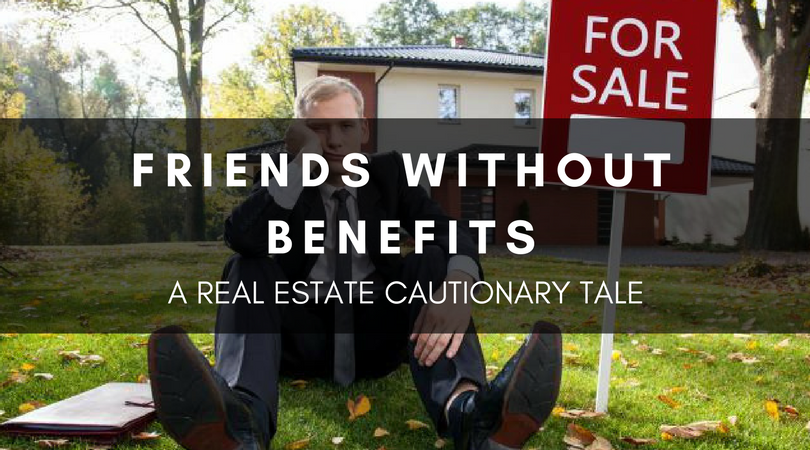 IT'S NOT WHO YOU KNOW, IT'S WHAT THEY DO
We are all about supporting friends and family. Most of the real estate industry (and many others!) flourish because of the people we know. They share an experience or remember seeing a Facebook post about how we helped someone relocate to get into a particular school and then BAM – new client, new house hunt and new friend. That's the magic of word-of-mouth, it's the best thing that could happen for a real estate agent, but there's a downside to it as well.
In this instant gratification world we'd all like to get a recommendation from someone we trust and be done with it, but that may not be in your best interest. Make sure to check references, ask around, have a consultation and really get to know what they offer that's different before making the leap of faith. In the end, it's one of the largest financial decisions of YOUR life, not theirs. It's not personal, it's business.
MY MOM'S DENTIST'S COUSIN'S MECHANIC
Have you ever felt obligated to use someone's services? This is the other downside that can come with such a personalized business. We have had three recent experiences where the agent was not giving the client the best service and we were asked to step in. Here are three examples of how picking the right agent can be the difference between sold and on hold:
When a relocation client learned about our experience and knowledge within the 92127 community, we were asked to take over a listing from another agent. We offered suggestions to the seller about small changes they could do for larger returns, perfected the look by staging with The Sellable Home and priced the home competitively. After a week of our original marketing mix reaching our community and contacts, we were able to get the home into escrow shorty after.
Another example was a very good friend of ours used a family member from a different city to sell their gorgeous Carmel Valley home. When he asked us to look over the listing, we were able to convey some improvements to the staging and presentation of the house that helped give our friend some direction when explaining things to his agent.
The last experience was with a couple that we had known for a very long time. They needed to sell as quickly as possible and were working with the son of a friend of theirs to help him out, being that it was the beginning of his real estate career. After a year of being on the market, the home still hadn't sold and had little interest. When their contract ended with their agent, we brought in new paint and carpeting for a fresh look and restaged the space. With just those minor updates and our tactical promotion we are happy to say they received a winning offer within weeks.
GO GO GADGET BRAINS!
If you've ever seen "Inspector Gadget", then you know that there was always an unexpected way that he maneuvered obstacles. Just like a video game, or a cartoon, we are able to give our clients a "power boost" when it comes to listing their properties. There are over 2 million real estate agents currently in the US, but not all of them specialize in the results you need. Our team combines specific skills that help clients achieve their goals. We pride ourselves on our ability to listen and understand our clients to tailor our process to their needs.