Today's new construction homes offer more benefits than ever before, making them a strong contender in any home search. They are move-in ready, energy efficient and you can select a home that perfectly fits your style. Depending on what's important to you, you may find that the advantages of a new construction home outweigh the benefits of a pre-owned alternative.
There are plenty of new build communities under construction in San Diego. Here's some of our top picks based on schools, crime rates, cost of living, amenities and our own personal experiences and opinions.
3Roots
We love this new community in Sorrento Mesa. It's an innovative new construction master plan community with a focus on sustainability, healthy living, and connectivity. More than 60% of the 3Roots property, over 200 acres, has been designated as preserved open space, with the beautiful Carroll Canyon Creek anchoring the outdoor environment. Four distinct new home communities within the master plan are linked together by parks, paseos, and miles of pedestrian and bike trails, providing outdoor gathering and recreational spaces for all ages. Residents will have access to a fitness and recreation center as well as retail, restaurants and cafes - all within walking distance.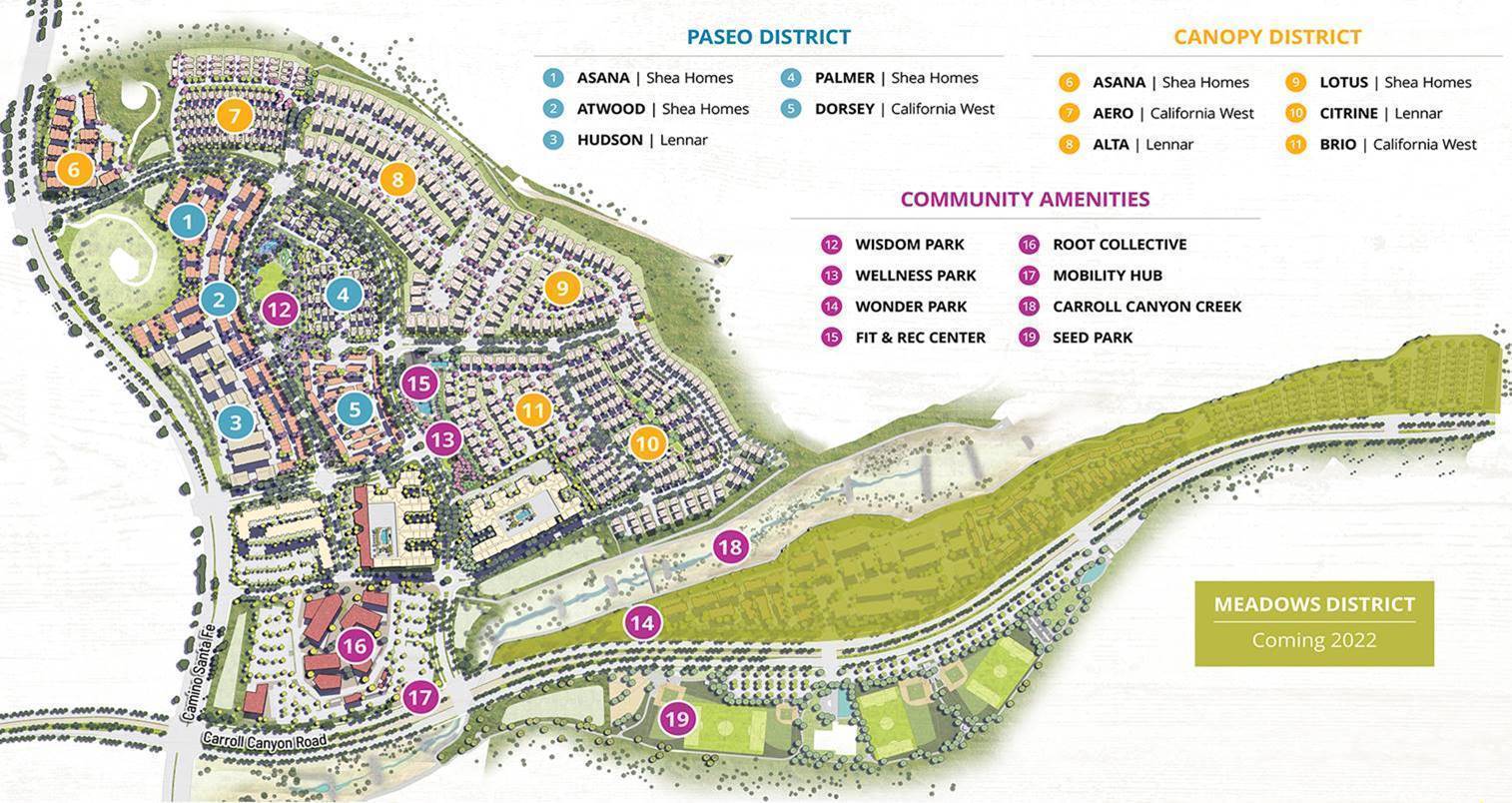 Price - From the Low $600ks to $1M+
School rating - A
Pacific Highlands Ranch
Planned as a sustainable and walkable community, Pacific Highlands Ranch is one of the City's newest residential developments. Bounded by Fairbanks Ranch to the north, Torrey Highlands to the east, Del Mar Mesa to the south and Carmel Valley to the west, Pacific Highlands Ranch preserves as open space about half of its 2,650 acres. The heart of the community is the Village Center, which includes neighborhood shopping, restaurants and entertainment. The community boasts award winning schools and is a short drive from the beach. Commuting is possible with easy access to Route 56.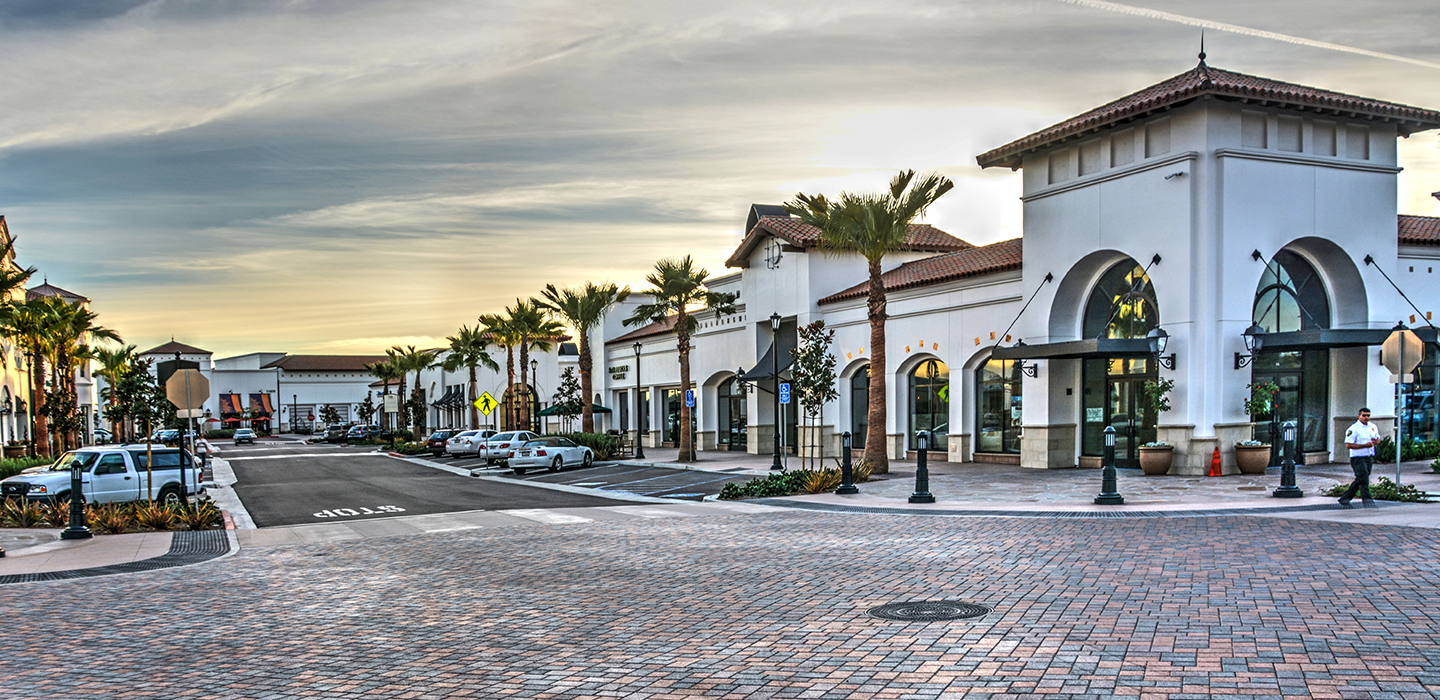 Price - Priced from the $2 Millions
School rating - A+
Canopy Grove
Canopy Grove is a master planned community of new construction homes in Escondido. The project consists of a mix of home types and sizes, ranging in size from 1,412 square feet to 3,209 square feet. The neighborhood is connected by trails and tree-lined streets, which lead to shared community amenities. Residents can enjoy a community pool, fitness center, a clubhouse, an event center/restaurant, bocce ball and horseshoe court as well as parks and open spaces. Home prices in this area tend to be more affordable but the commute to downtown can be time consuming.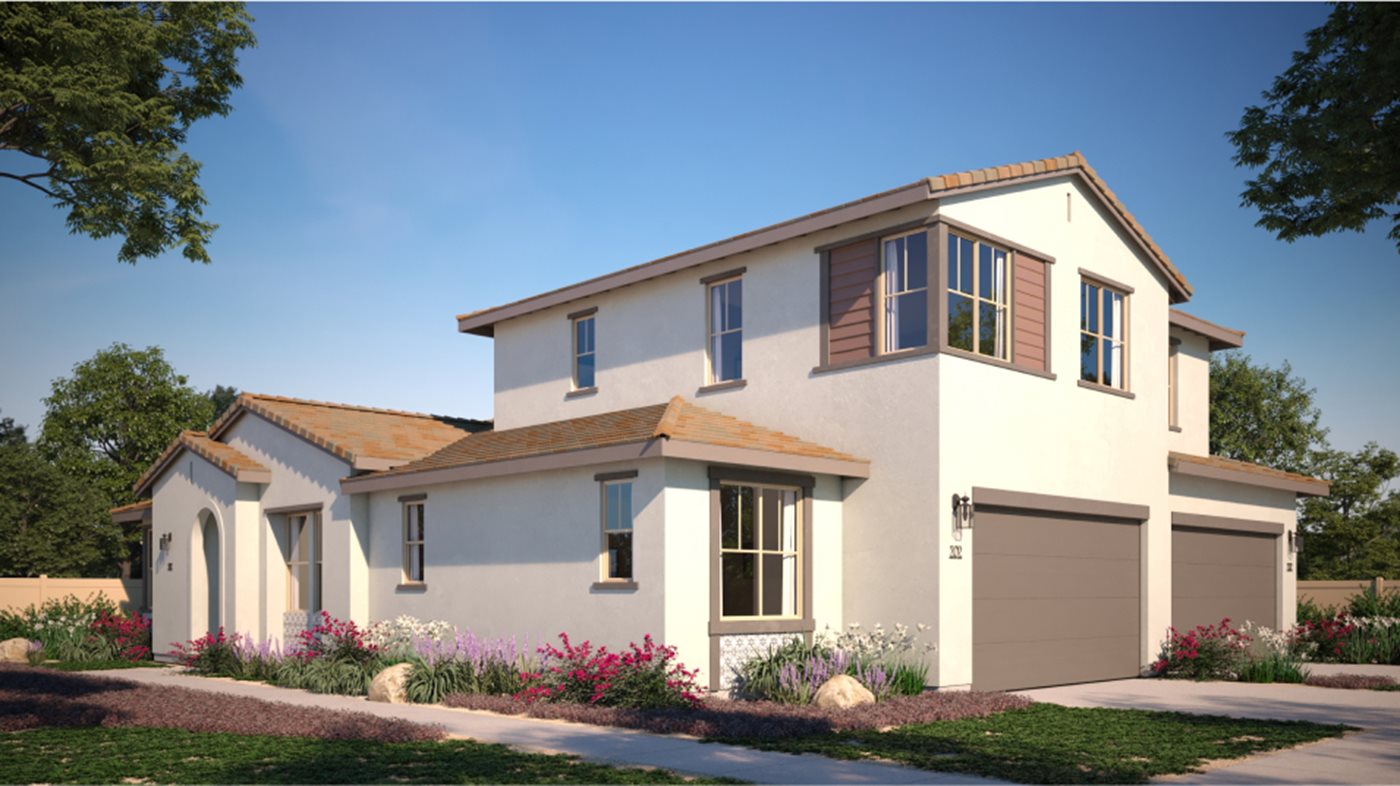 Price - from $613,000
School rating - B
Data on median home price & school ratings provided by niche.com ( Niche ranks thousands of places to live based on key statistics from the U.S. Census and and expert insights.)