So you want to sell your home but are wondering what price you can get for it. You will of course want to get the highest price possible, but with the San Diego housing market starting to cool, pricing your home correctly has never been more important. Go low, and you're set to lose out, but go too high and buyers will shy away.
Pricing Your House Right Is Crucial
The price you set for your house sends an important message to potential buyers. Go low ball and buyers will shy away, worried that something is wrong. And of course you will leave valuable dollars behind.
Price it too high and you run the risk of scaring off buyers. When that happens, you may have to do a price drop, when it sits on the market for a while. A price drop can be seen as a red flag for some buyers who will wonder what the issue is. Furthermore, when a property languishes on the market and becomes stale and it encourages buyers to make lowball offers.
When buyers are considering homes, they look within a price range suitable to them. If your home is listed at more than 10% above its fair market value, the number of potential buyers decreases quickly because they will look at or below their price range.
Fair Market Value
Fair market value is the sweet spot , giving you more viewings, more potential buyers and a quicker sale.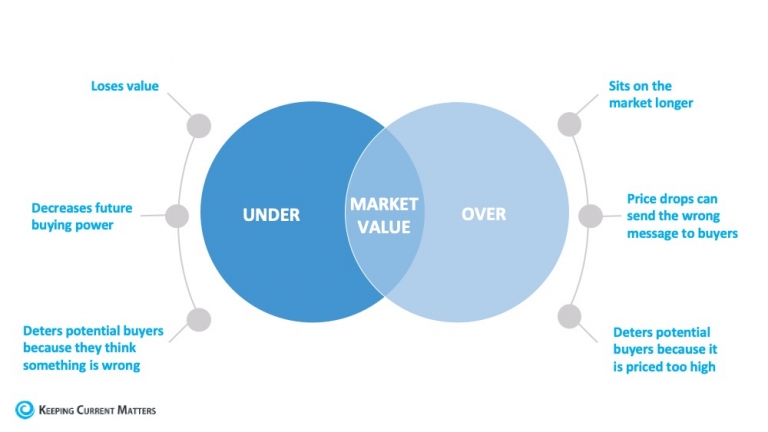 This is where we come in. We are experts in looking at the value of homes in your San Diego neighborhood, the current demand and the condition of your home to give you the greatest return on investment. Thinking about selling? We would love to help you price your home to sell. Contact us here.