2022 has been quite the year for Real Estate in San Diego. A lot has changed since the market took a "shift" back in May when we hosted an investment strategy seminar! (you can watch it below) We have been busy helping our investor clients identify, analyze, and acquire properties using our Buy & Hold model. Find out more this strategy here.
A SUCCESS STORY FOR YOU:
Renters at one of Heathers Oaks North rentals, Sheila and Joe, started working with us to help them purchase a place in Rancho Bernardo. Living on the East Coast, they wanted to be able to live in the home for 6 months a year to help with their grandchildren.
Sheila and Joe liked the furnished rental model Heather uses for one of her own units (her parents live in one of them 6 months a year and she rents it out the other 6 months) and asked if we would help. We found a property located next to one of Heather's current rentals. We helped them win it (yes, even in today's market there are bidding wars!), and they are now getting it ready for their arrival/rental. They are very excited to rent it out when they are not there, and to have their own place when they are in town. A huge win to offset some of their 2nd home costs! (Yep, their new home will be cash flow positive when they rent it out.)
We get 1-3 calls a week from folks who want to rent one of our units; and we have to tell them we are fully booked until March 2023. It sure would be great to have more places to rent to them!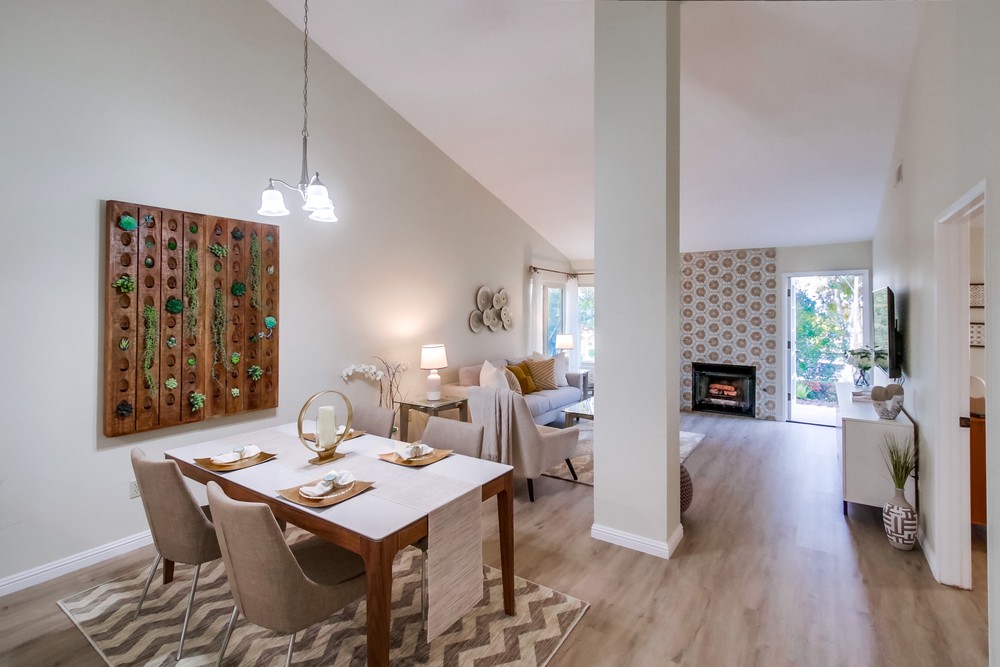 INCREASED RATES = LOWER PURCHASE PRICES:
We understand that interest rates are higher right now, HOWEVER, keep in mind that you can ALWAYS refinance WHEN they come down. YES, they will come down again. Our expert Mortgage Broker, Sheri Arnold, who spoke at the seminar, is positive rates will decrease sooner than we think. The upside to this? Prices are lower right now, and we all know that when rates decrease, the insanity of the market will pick back up!
Right now is the perfect time to lock in your purchase price, because these are LONG TERM BUY & HOLDS, NOT short term flips! You can't apply a short term strategy to a long term investment. You HAVE to look at it over a 7-10 year period. EVERY single historical 10 year time frame has proven that prices increase....even after the Great Recession! You can find out more on our investment model here.
OPPORTUNITY TIME:
Heather owns a 2 bed/2ba. rental over in Fairview Vistas overlooking the "Heights" Golf course in Rancho Bernardo that rents for $4,500 per month. It's booked until March 1st 2023. We have been getting a lot of interest from potential sellers in the complex and have an upcoming 3 bedroom model, 1500 Square feet, that will be FULLY remodeled at the end of November. Reach out to find out more.
We have run the numbers on this $800K property; at 25% down and with a 7% interest rate, it garners a 4.6% cap rate if you rent it out at $5,750 to $6,000 per month. (Heathers unit is a 2 bedroom; this price is approximately 25% more since it is a 3 bedroom).
It will start to cash flow in year 7, assuming you invest $25K up front to furnishing it. When you refinance down to 5%, it cash flows on Day 1! If you are interested in learning more, please reach out to us so we can walk you through the numbers.
Thanks for reading this and please reach out with any thoughts or questions!
Watch our recent seminar on using your home equity to build a property portfolio.