Carmel Mountain is an established, family friendly community in North County, San Diego. It has everything you need within a short walk or drive and is close to the I-15 for an easy commute.
History and Location
Carmel Mountain got its name from The Carmelite Sisters of Mercy who established a dairy farm and monastery in the area in 1905. Despite its name, Carmel Mountain Ranch is closer to Black Mountain than Carmel Mountain, which lies about 10 miles west.
This 1,500-acre, master-planned community was approved for development in 1984 and features a range of apartments, townhomes and single family homes.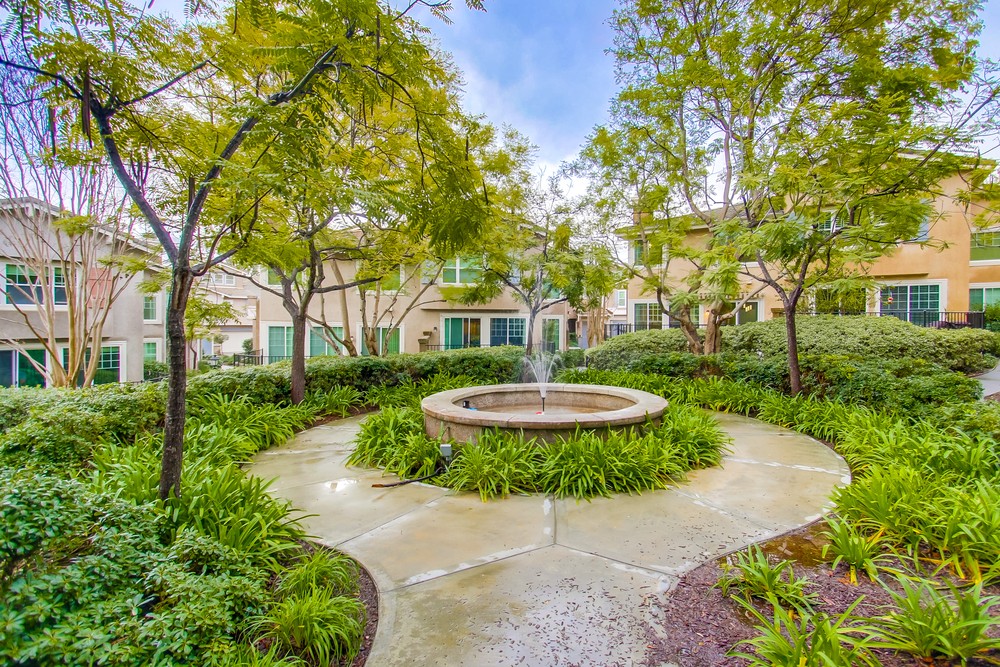 The community is bounded by the city of Poway to the east, and other communities of San Diego on all other sides: Rancho Bernardo to the north, Rancho Peñasquitos to the west, and Sabre Springs to the south.
Lifestyle
Carmel Mountain is an awesome place to live if you have a family. Many of the neighborhoods have well maintained, shared facilities including pools, parks and play structures. The community runs a full social program with plenty of events and movie nights.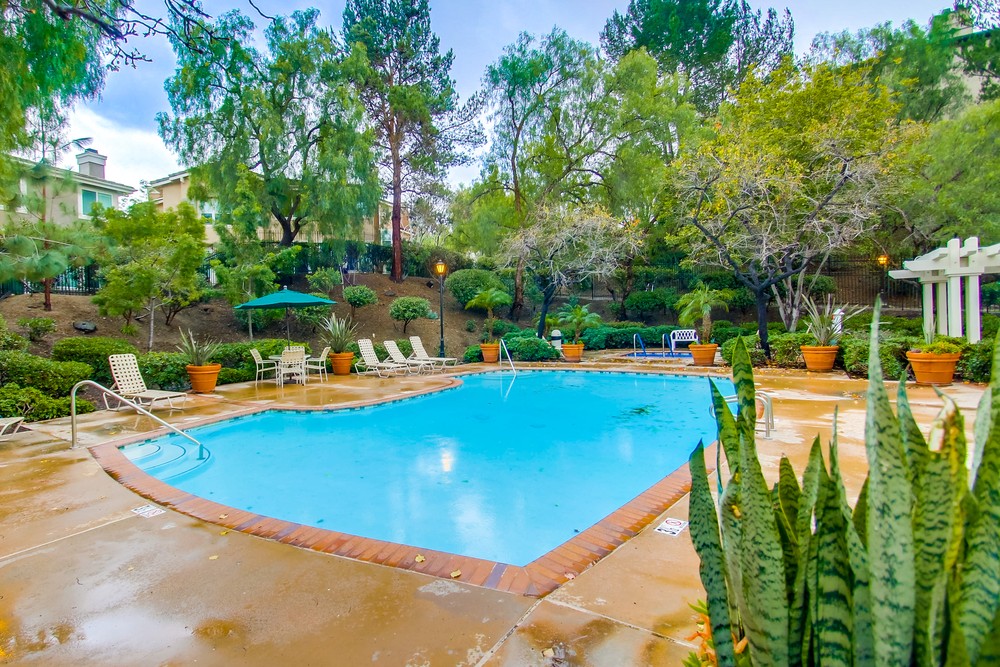 There are plenty of shopping opportunities in Carmel Mountain, from popular chain stores including Ralphs, Nordstrom, Home Depot, Micheals ls and Carters to name a few. Catch a movie and dine at the Angelika Film Theater. You will be spoiled for choice with the numerous cafes and restaurants, most at a walkable distance from home.
Carmel Mountain Ranch shares a recreation center with Sabre Springs which also functions as the local park. Facilities at the rec center include an indoor gym, outdoor basketball courts, lighted softball fields, a community room, children's play area, and outdoor picnic area as well as fitness classes and clubs.
You are never too far from the great outdoors in Carmel Mountain. Lake Poway is close by which offers miles of hiking, fishing and you can even rent a boat for a lazy day on the water. Black Mountain Open Space is another great local park, with hiking and biking trails with gorgeous panoramic scenic views.
Schools
Children can attend some of the finest public schools in the state within the top-rated Poway Unified School District.
Bernardo Heights Middle School
One of our favorite parts of helping families move to Carmel Mountain is making sure they understand their school options and helping them align their purchase or sale to match the school year and application deadlines in some cases!
We would love to show you around this wonderful community. Please reach out to find out more.
Please remove some of the selected filters.