Rancho Bernardo is one of our top picks for affordable homes for first time home buyers and retirement communities in San Diego.
Some of our families even live here!
With fantastic schools, parks, businesses, shopping and sprawling communities, this area offers established neighborhoods and opportunities for a fantastic lifestyle!
Development and Location
Rancho Bernardo is the northernmost residential community within the City of San Diego. Interstate 15 runs through the middle and offers a relatively easy commute as it's just 20 miles from Down Town San Diego.
Most of the homes in Rancho Bernardo were built between the 70s to 90s and has a high proportion of homeowners.
Employment is strong. Sony US has its Corporate Headquarters in the area. Other companies including Hewlett-Packard, Microsoft, Broadcom, BAE Systems, Teradata, Northrop Grumman, NCR Corporation, Broadcom, ASML and Eastman Kodak Co. all operating in one of the largest business parks in San Diego, located in Rancho Bernardo. These companies provide jobs for approximately 50,000 people.
Median Sales Price
55+ Buyers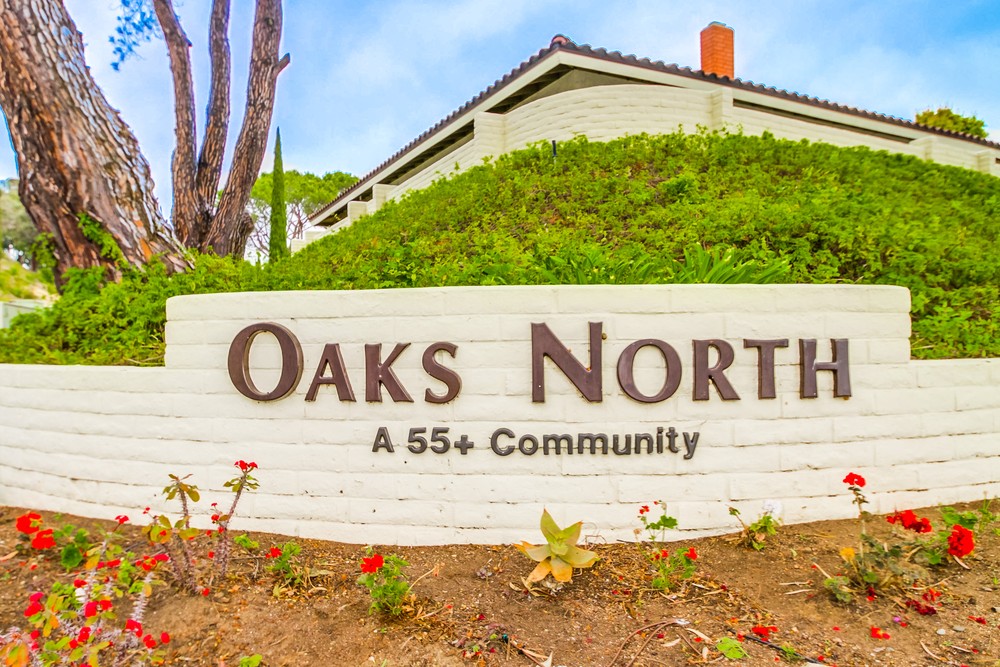 Oaks North has been attracting active adult home buyers for over 40 years because of its lively social scene, wide selection of homes, and great facilities. In addition to a community center with a wide range of amenities, residents also enjoy access to the Oaks North Golf Course, providing 27 holes. With over 1,900 homes, Oaks North provides several housing options that include single-family homes, attached residences, and condominiums. Living in Oaks North means having endless clubs, groups and activities to take part in. The community is conveniently located just down the street from an Albertsons and the Rancho Bernardo Town Center, making everyday needs close to home.
Oaks North Pricing
Seven Oaks is one of the largest 55+ communities in San Diego and has over 1,700 single-family and attached homes. With an awesome community center offering indoor and outdoor activities residents have plenty of opportunity to be physically and socially active. There is also a beautiful courtyard, where residents gather to catch up with each other. With plenty of clubs, exercise classes and arts classes there are many activities to take part in. Shops, restaurants and medical centers are also located close by.
Seven Oaks Pricing
Lifestyle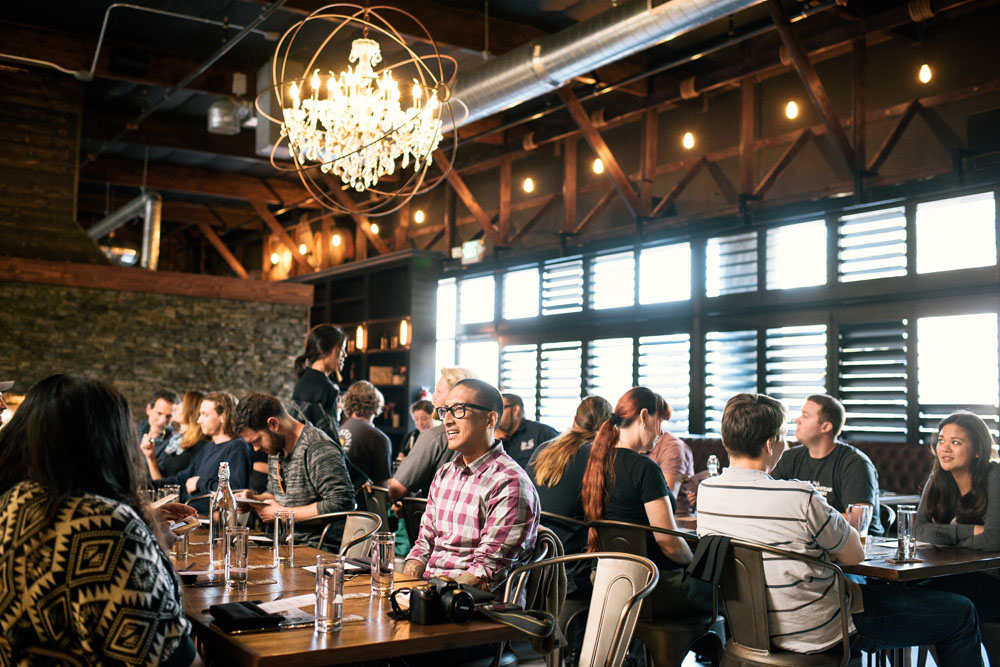 Residents of Rancho Bernardo do not need to drive far to accomplish daily errands and reach just about any retailer or service they would need, including gas stations, banks, health care providers, real estate agents, insurance agents, lawyers and more. Everyday essentials, such as Vons, Albertsons, the post office, PostalAnnex+ and CVS Pharmacy are centrally located within the community.
There are lots of great places to eat from fast food, cafes, breweries to fine dining at The Rancho Bernardo Inn. Love golf? You are spoiled for choice as there are several local courses. And if you love to hike you are in the right spot. Beautiful Lake Hodges and Lake Poway are close by where you can enjoy the gorgeous views, fish or take out a boat.
There are plenty of parks. The local community space offers eight sports fields, two outdoor basketball courts, six tennis courts, lawn bowling, a gymnasium and meeting rooms as well as numerous classes.
Schools
Residents living in Rancho Bernardo are served by the prestigious Poway Unified School District. Public elementary school students living in this area generally attend Monterey Ridge Elementary School, Turtleback Elementary School, Westwood Elementary School, Highland Ranch Elementary School, Stone Ranch Elementary School or Chaparral Elementary School.
Public middle school students attend either Oak Valley Middle School or Bernardo Heights Middle School. High school students generally attend either Rancho Bernardo High School or Del Norte High School.
One of our favorite parts of helping families more to Rancho Bernardo is making sure they understand their school options and helping them align their purchase or sale to match the school year and application deadlines! Please reach out. We would love to help.