WHAT'S IN A NAME?
The word "expert" is an interesting concept, because what one person considers "expert" could be someone else's "amateur". In the case of relocating to Del Sur, we'd like to say we have A LOT of experience. If this constitutes us as "experts", we will take it, but our main goal is to help people get comfortable in their new city as easily as possible. Sometimes that's as simple as connecting them with the right person to sell their home in another area, and sometimes it's a whole lot more.
For us, much of the experience has come from an increasing interest in Design39Campus, as well as tech and medical jobs relocating professionals to San Diego. No matter what the reason, we know it's scary. In many situations, the parent taking the job is excited, the spouse is nervous and the children are angry. This can be a very emotional time, but it can also be one of the most rewarding experiences when the family gets comfortable with their new home. When we are able to connect them with a reliable agent to sell their home, help find their dream home in 92127 and start enjoying the community, some may consider that expertise, but we call it doing what we love.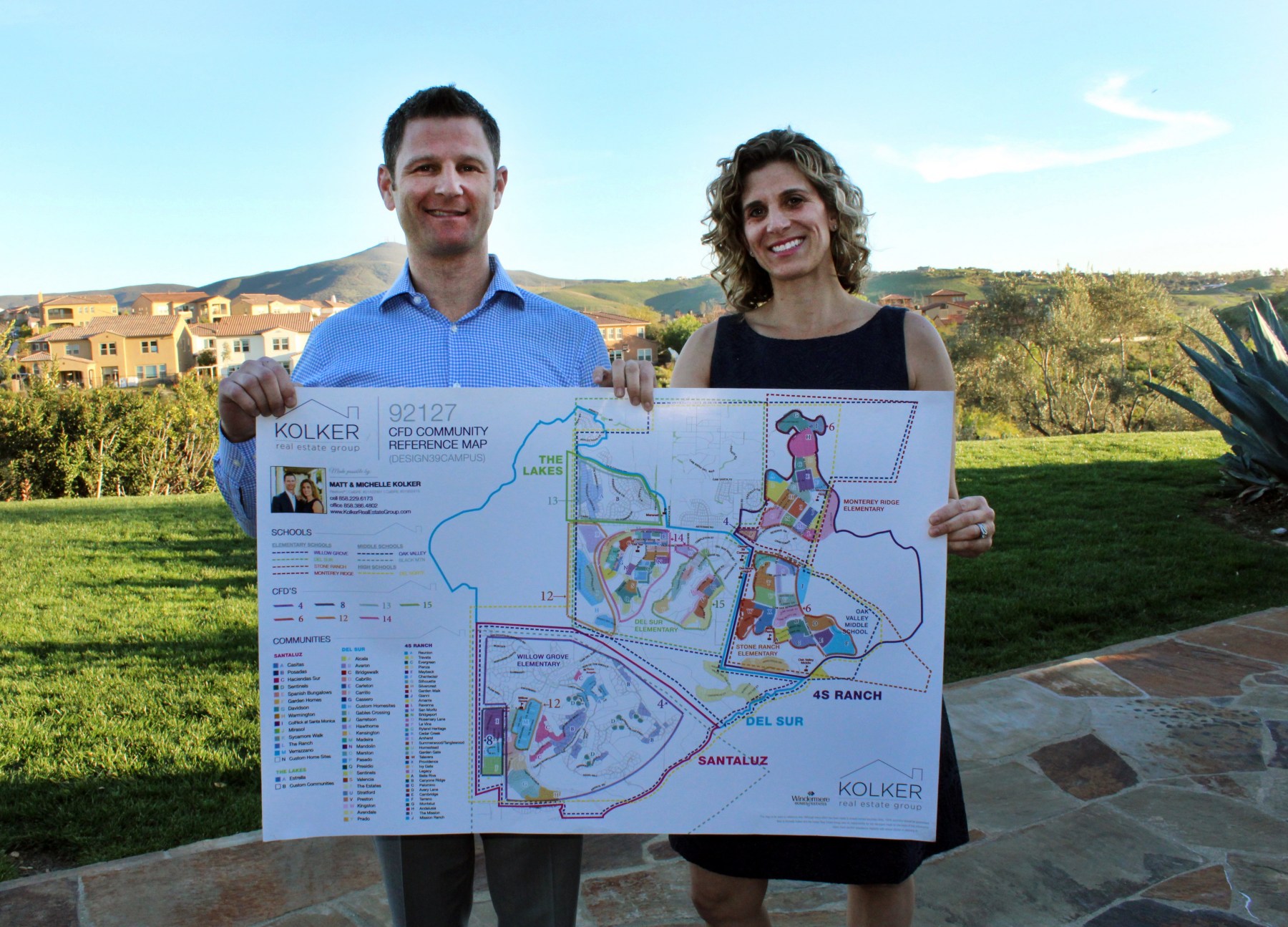 RELOCATING TO SAN DIEGO
Factors that stand out when relocating to San Diego:
Everybody's doing it. Many people come to San Diego because of their careers in Biotech, Tech, the Sciences, Engineering or the Military.
We have seen some jobs pay less because San Diego offers more in lifestyle than other cities, but families are surprised at the affordability of a home, especially when they compare it to renting.
Emotions run high. Making time to find a home is trying, especially on top of the emotional changes happening within a family unit when it comes time to move.
Quick decisions are key. In such a competitive buying environment, it's important to know what you want and how to get it so that when the time is right, you can make a move.
Nailing down a school can make all the difference.
You need a tour guide. Having someone with vast knowledge of the very different areas in San Diego as well as the school systems and boundaries is key.
Staying on top of things. Working with a relocation company can be very helpful when funding certain aspects of a home purchase, but having an agent that keeps in touch and meets deadlines is important.
How we can help:
City-to-city comparisons for cost of living and housing

our lender, Sheri Arnold, provides an accurate example of how a new home fits into your budget

Recommendations and evaluations of reputable moving firms and moving service providers

our professional network has been cultivated over the past 13+ years in the industry

Counseling on family moves, and strategies for reducing relocation's impact
In depth and detailed knowledge of Del Sur and the 92127 zip code, and what new residents should know
Wide and deep connections with local organizations to help relocating homeowners join the community

there are close to 50 online communities and so many other opportunities to meet your neighbors

Assistance in a spouse's job search
Agent connections worldwide
Experience with multiple relocation companies
Essential advice on basic tax and legal implications of relocation
…and more
From managing the sale of a home to really understanding our clients goals for moving to or from San Diego, we are here to help. Moving to a new city is a disorienting experience at best, and a relocation expert can reduce your confusion, get your feet on the ground, and help you move ahead quickly and confidently.