Biggest mistake potential buyers make: "I'll just check out some new construction homes today for fun."
If you are anywhere near potentially buying, go with your Realtor®! The agent commission does not affect the price you pay AT ALL. If anything, going into a sale without someone advocating for you could increase your fees. Why? We know how to negotiate with builder representatives whom we have developed relationships with over the months and years prior to building.
THE ESTATES
You know, those GORGEOUS,. $1.6-$2M+ homes they are selling? At press time 20 out of 34 released homes have sold in phases 1-7 (out of a total of 10 phases). The most popular model? Plan 1, single story, and the cheapest.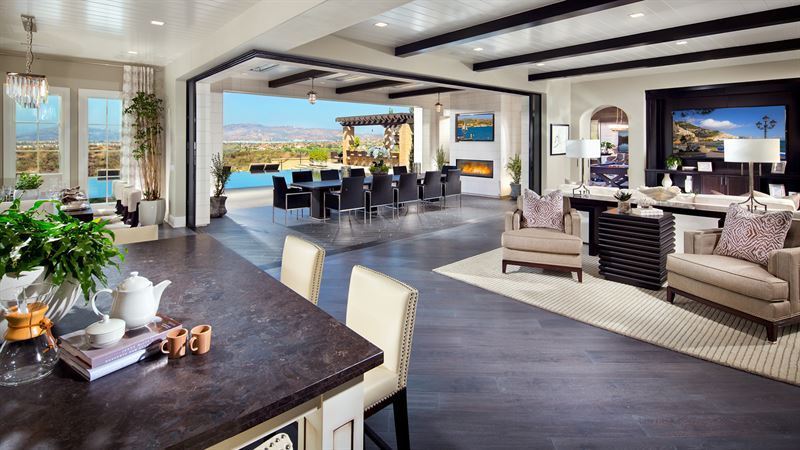 Did you know that CalAtlantic now includes a Santaluz Clubhouse & Spa membership with the purchase of your home? This includes the Hacienda membership detailed below as well as access to the golf clubhouse with a full scale restaurant and bar and resort style spa with 7 treatment rooms and a spa courtyard. You can also attend all social activities at the clubhouse! The initial deposit of 22K is paid exclusively by the builder. If you want to increase to a golf membership, you come up with the $35K difference on your own. You also pay the monthly clubhouse & spa fee ($440), or if you wish to downgrade your membership, you pay the $235 Hacienda membership fee.
This is a "use it or lose it" feature, so if you elect not to pay the monthly fee, your membership cannot be transferred.
Personal opinion – reason to pay for at least the $235 Hacienda membership (which includes the use of six tennis courts, adult & children programming, coffee shop, snack shop, fitness facility, women & men's lounges, gym, spin & Pilates studio): when you sell your home, you can sell your membership, so you get the $22K back that you did not even pay.
Available homes priced at $1,617,900-$2,525,900 (remember, all lots here are at LEAST ¼ acre, which is unheard of in Del Sur (thus, the high price tag) and a minimum sq. footage of 4,396. Though many of these homes now include up to $330K in upgrades (builders have to keep up with the construction phasing schedule and begin selecting upgrades that homeowners would typically choose if they bought at the beginning); the expenses to make these "turnkey homes" puts many into the $3M price range. A plus to these homes: owners get the privacy and protection of being in a gated community, and the amenities of both Santaluz & Del Sur included in their home purchase.
MARSTON
The most forgotten about value in DelSur. Hard to think "value" when you see price tags for the three remaining homes ranging from $1.3-$1.485, BUT, consider the following:
Negotiable pricing: we have negotiated phenomenal deals for the three home sites we have represented on the buyer's side. We are talking price, included features, and other creative ways to decrease money out of your pocket. Contact us for details.
Best price per square foot for what is included. Though smaller, they are extremely upgraded, with gorgeous wood flooring, built-ins in the family room (valued at at least 16K after factory), window treatments, marble bathroom, carpet, etc.
If you go to Avondale to get the next most comparable new construction, your lowest current BASE price is $1,252,900 for 4,399 sq. ft. on a 10,049 sq. ft. lot. To add all of the features to finish the home apart from the backyard,you will be spending $150K at a minimum, bringing the price up to, essentially,$1.4.
They have their own Facebook page, get together as a community, and have two pools along Tanner Ridge Rd. The three remaining homes all have canyon views with no power lines. There are lots available, completely turnkey, for $1,45, this is a tremendous value. If you plan to spend $1.2 as a base price,this is the same thing; you just get it all included in your mortgage, which means you can deduct more of the interest.
DESCANSO
Last canyon view lot in all of Del Sur available for less than $1.2M. Site 178, 3,423 sq.ft, 5 bedrooms on a canyon with no power lines nearby, 8,184 sq. ft. lot, the nice "Del Sur" doors, full prep kitchen, and other custom upgrades. You just cannot get this in Del Sur these days.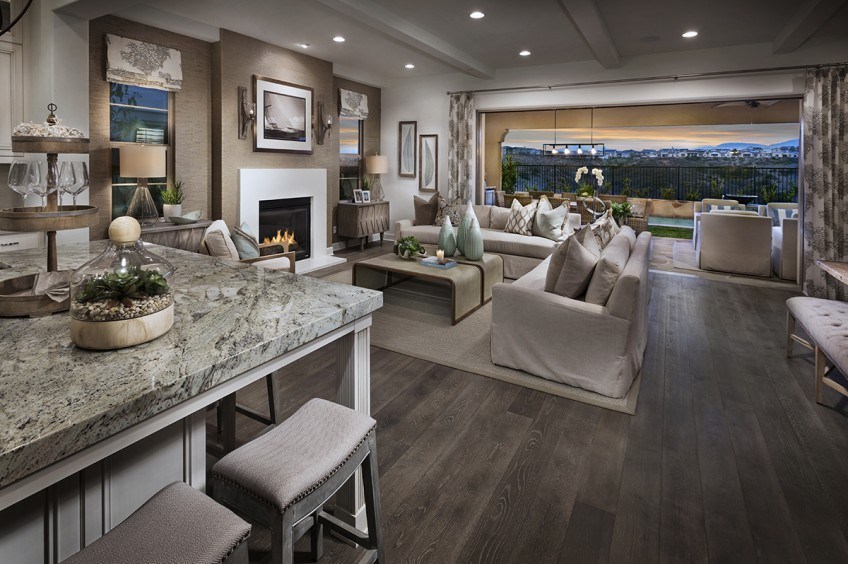 Two model homes left: of course these designer homes come with designer price tags. However, they are FULLY landscaped, completely furnished (all furniture sold for $25K; a phenomenal deal for someone who is relocating), on a canyon.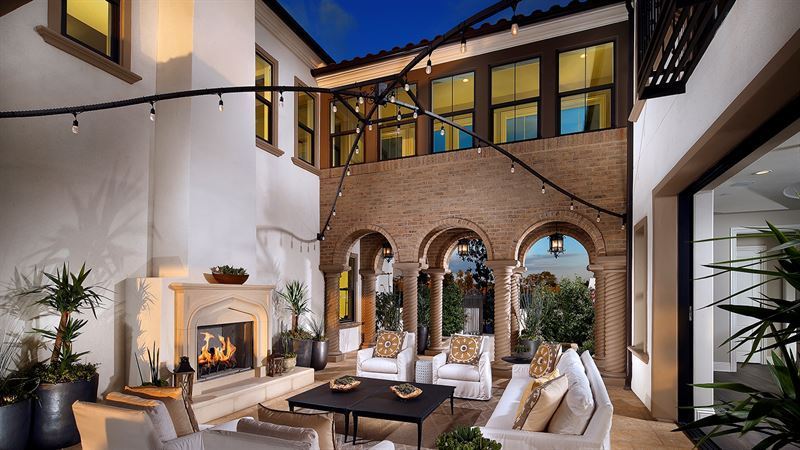 Five currently available, with Aug-Nov. move in dates, from $1,382,900-$1,484,900 (4,912 – 5,364) sq. ft. on lots sizes 9135-13754. All canyon views.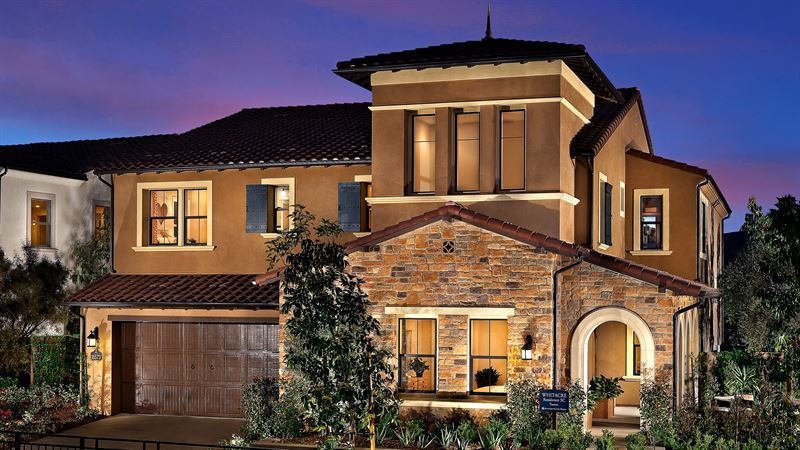 Eight currently available, with Sept-Jan move in dates, from $1,252,900-$1,382,900,on 7816-10049 sq. ft. lots. All canyon views, yet with new condos being built very close by.
PRESTON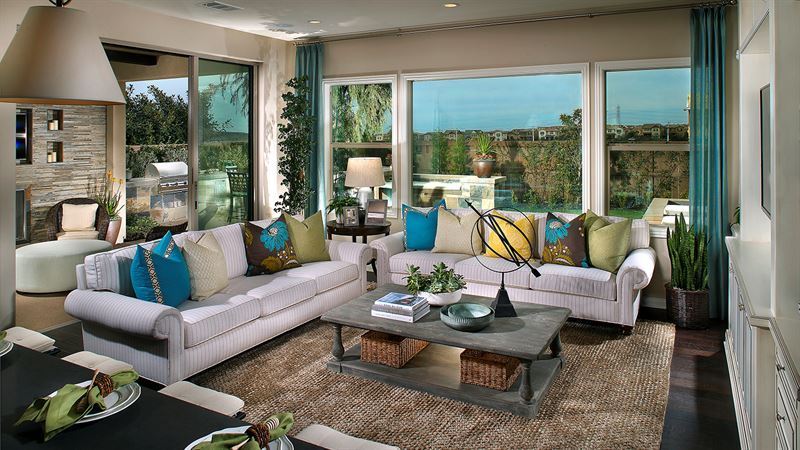 Plan 3's seem to be the most popular, the 8homes that are not currently sold are all Plan 1 & 2's with the smaller lotsizes (most in the 5000's sq. ft. range). 2 Park locations remain (built in resale value). Prices range from $867,900-$973,900. , withincluded upgrades up to $129K!
STRATFORD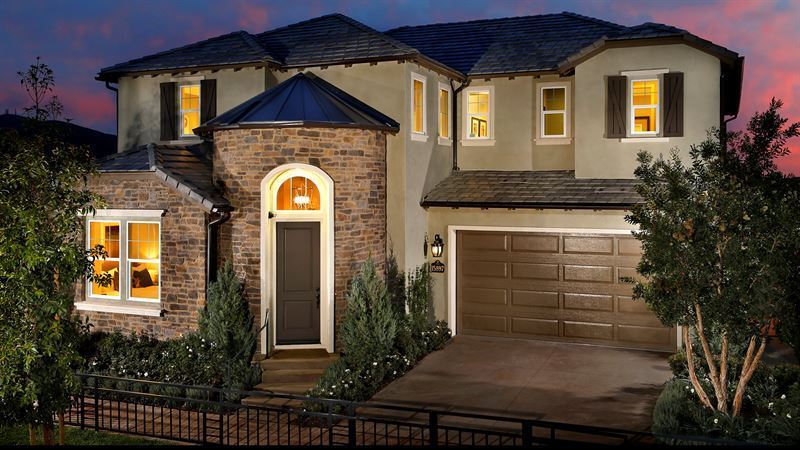 Eleven homes still available, with Oct-Dec move in dates, ranging from $816,900-$910,900.