Money for Nothing
Today's market offers dirt cheap Interest Rates, ZERO inventory perpetuated by Covid, fervent Buyers who are buying $50K to $300K over asking price, and 10 to 30 offers per home? The market is radically different compared to even last year at this time.
For a lot of our clients, the willingness to sell hinges upon the ability to find and buy a home. It is a struggle for sellers these days, since they feel stuck with limited inventory issues and financial constraints as down payment money is tied up in their current home. And these days, if they have any hopes of getting their offer accepted, they cannot be "contingent" upon selling their home. They also have to be prepared for insane bidding wars, but that's a whole other blog post…
Non-contingent Wins
Today's focus is on how sellers can avoid having to put out "contingent" offers, which in this market go to the very bottom of the dozens of other offers sellers receive. So, what can sellers do to create a financially strong offer in order to win in today's market? Read on to find out more.
Knowing that you can't be "contingent" upon selling your home comes with some issues for sellers. First it implies you either have to sell your home first OR you have to buy a home first without relying on the sale of your home. The good news is there are some creative solutions out there to help you make the move. The bad news is that the lack of inventory is going to slow your timeline.
Option A: Buy First, Sell later
This has become a popular option for sellers who can financially swing buying first then selling after. The benefit for sellers is they can take their time (which they will need with such a lack of homes on the market), AND won't have to move out before buying. From my experience, here are some ways this can be achieved financially:
Bridge Loans: Through lending partners, Compass offers a Bridge Loan service where sellers can use the equity in their homes to take out a loan that they can use as a down payment on the home they want to buy. The real benefit of this program is that Compass is covering the Bridge loan payments for up to 6 months, so sellers don't have to stress about managing loan payments! The downside is that you will be paying a higher interest rate (5%-8%) for the short term loan on your equity, however, know that the bridge loan is short term, so it ends when you sell your home. The other downside is you have to qualify for this and it can take a month or longer to do so.
Pay yourself back: Another option similar to the bridge loan idea is to actually "borrow" from yourself. Of course this option assumes you have a bunch of cash tied up in stocks, bonds, investments or other places. You can cash these out to use a down payment on the home you want to buy, then when you sell your home, pay yourself back from the equity of the sale. Again, the downside is that you have to have enough money in other places to "borrow", AND, you will still have to qualify for the purchase of your home in addition to keeping your current home mortgage payments current.
Rental Lease Option: For sellers who can't fit into the above categories, but still really want to buy before they sell, another option is to "lease" out your home and use the proof of a lease during the underwriting process of buying your home. Meaning, you don't have to actually have the 12 months rental income to show the underwriter for your loan, but rather, you just have a signed lease and a deposit from the renter. This option allows you to buy a home without selling yours, but the downside is that you will then own your current home and have to deal with a tenant. My recommendation is always to hire a qualified Property Manager who can properly vet and manage your tenant.

Option B: Sell First, Buy Later
This option is certainly the easier one as financially you will have the funds available to buy a home outright and it puts you in a competitive position with your offers. The downside to this option is the hassle and inconvenience of potentially having to move out first before you buy. However, there are some other creative options here as well.
Lease Backs: Buyers are very willing and eager to bend to the seller's wishes in today's market, so getting a buyer to agree to a 60 day lease back is not a problem these days. In addition to 60 days, you can also negotiate a longer lease back outside of escrow. The seller essentially "rents" from the new buyer and the amount of rent they pay is negotiable.
Find a Rental: This option is not as appealing as others since it's a hassle to have to move twice; once into your rental, then again after you buy your new home. It's also hard in today's market to find a rental that will adequately serve your needs in terms of size, budget, and location, however, it is still an option for people who are unable to do any other options.
Stay with Family or friends: Another option some of my clients have been discussing is staying with extended family or friends. This is a great option if your family or friends are willing and able to let you shack up with them.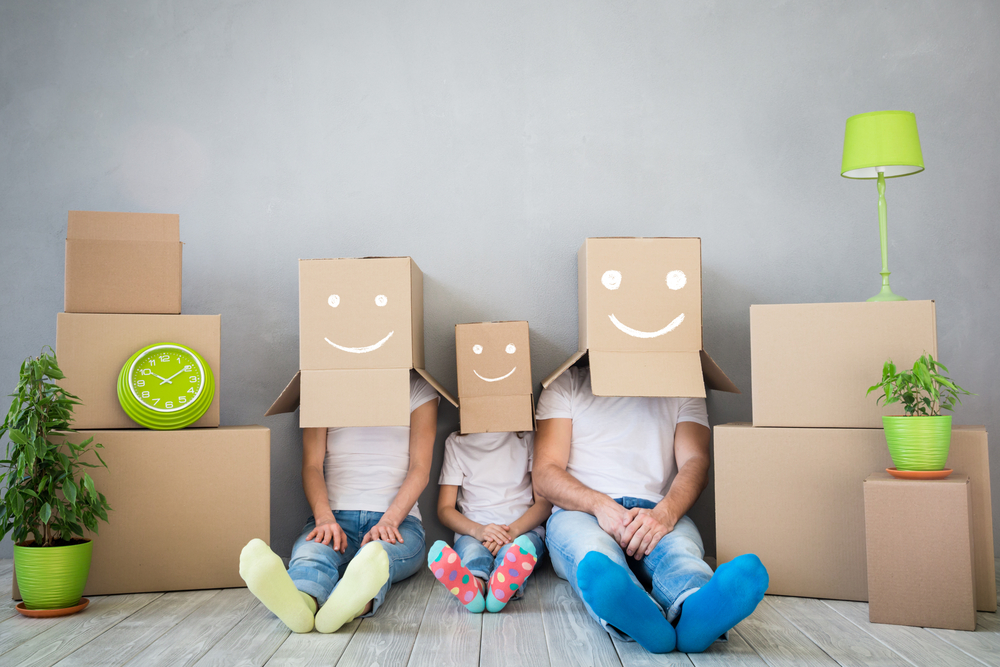 As always, your savvy Realtor® can help you navigate what options may be best for you and your family. At Team Kolker, our mission is to ensure our clients are the most educated so they can make the best decision for their families as possible. If you are considering buying or selling, please do give us a call, we would love to help!