With two Del Sur residents on the team, we are so proud and excited to share a new record breaking sale we assisted one of our neighbors with recently. $40,000 higher than the most recent model match and comparable home sale in the neighborhood! Let me tell you how we did it...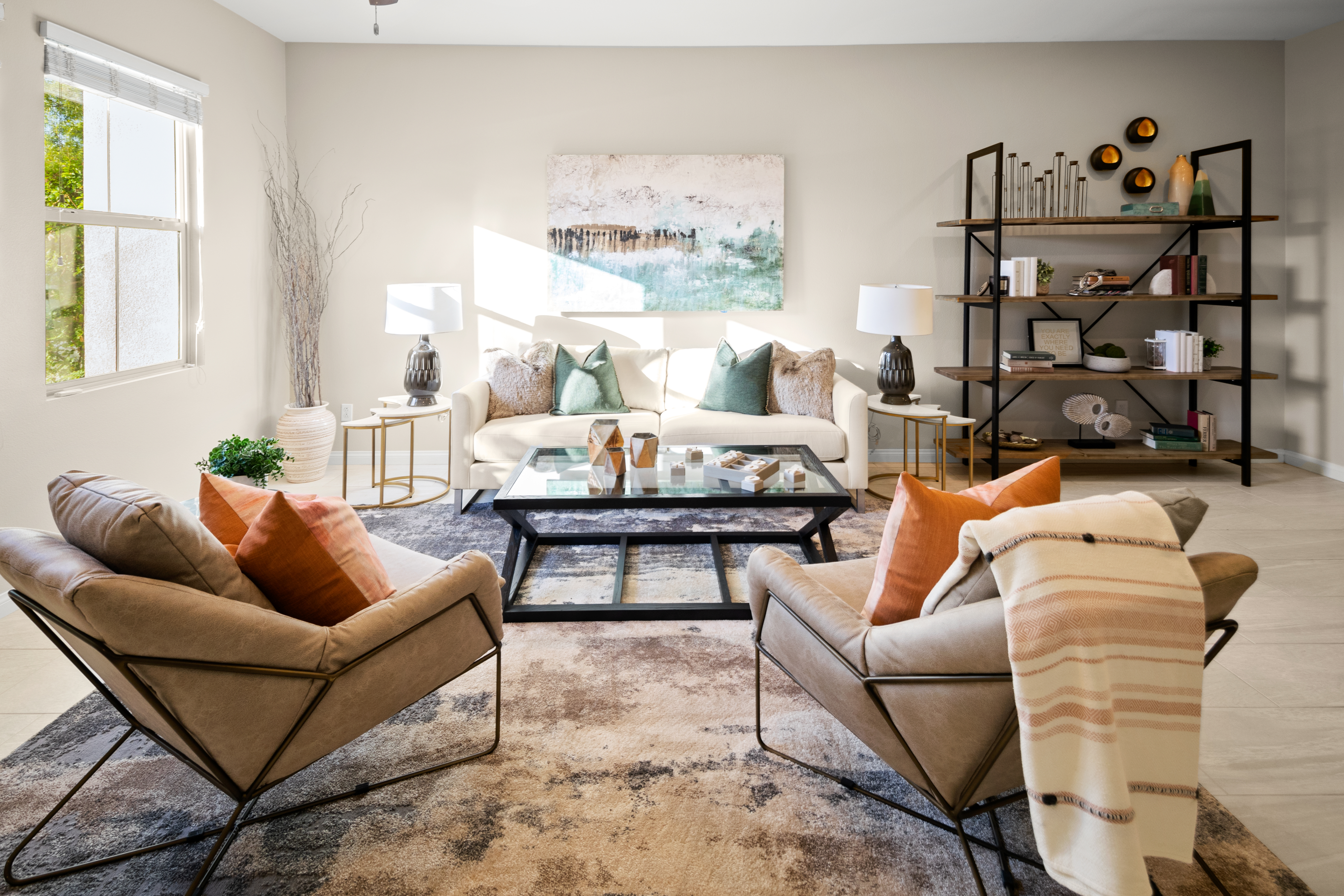 To optimize the sales price of their home we focused on the interior with deep cleaning, repainting and staging. During this process, Heather Wendlandt helped her clients purchase their next home in 4S Ranch, so the selling home was vacant, which allowed maximum flexibility and timeliness. The upfront investment was about $6K to paint, clean, and stage the home, and the return on investment (ROI) was well worth it.
7 Steps for Preparing a Home for Sale:
Declutter and optimize your space.

Make necessary repairs.*

Curb appeal updates, small updates to make big impressions.

Clean, professional recommended.

Remove smells.

Stage.

Make a home binder with any receipts of past repairs, instruction manuals for appliances and more.
* A note on repairs: If you are going to take initiative and get an inspection to identify issues, do that prior to Fixing. Most homeowners don't want to fork over the $500 to identify inspection repairs, however, I think this is super smart to do as you never know what is going to come up. Many times the buyer strategy is to request over the repair cost and this heads off any issues from the beginning.
Pricing the Home
The home was listed at a range of $730K to $760K because the most recent comps showed the highest EVER sold price was $720K to 735K. However, in today's market, if you have a savvy agent leading your sales and negotiation strategy, you can break records. With our sales, marketing, and negotiation strategies this home secured 7 offers in 1 day and sold for $40K higher than the most recent highest comp (which sold only 1 week prior to this home). We have created a new record sale and have therefore increased the neighbors home value!
Team Kolker knows the Del Sur and 4S Ranch micro-markets and are ready to maximize the value of your home. We pour our hearts and souls into our client's experience working with us, so you know you will be taken care of.
Seller Testimonial here: https://www.zillow.com/profile/HeatherWendlandt/
My wife and I were very fortunate to have Heather help us with both buying and selling our homes. She is so on top of everything and a tremendous help all around. I've never met a realtor as dedicated, knowledgeable, helpful and professional like Heather. We followed Heather's guidance when it came time to sell our existing home. She has a team of interior designers, contractors, painters and other specialists that are already vetted and suited for the job. Heather managed all of it! The home sale ended up setting a sales record for our community and we got almost 20k over asking price! There is no way that we would have achieved this without Heather's guidance and expertise. If you are thinking of buying or selling a home, you MUST talk to Heather. I recommend her to all of my family and friends and could not imagine using a different realtor after our amazing experience.
- Jared Moore, 4S Ranch Resident