We are all guilty of Googling how much our home is worth! Who can resist? And it's certainly a topic of discussion for my neighbors in Del Sur and across California as property prices boom.
Hit the search button and you will immediately see results from hundreds of websites including the big names - Zillow, Redfin, Yahoo etc etc etc. No doubt they will all tell you the same thing….that your home has doubled in value in the last 5 years. However, keep in mind that these values are an estimate. For an accurate figure it's time to call in the professionals and get an Appraiser or Real Estate Agent to help.
However, the trend is crystal clear, home values are way up. Let me share my personal example. My family moved to Del Sur in 2015. We purchased a "Valencia" model with a loft and decent sized backyard and spent a bit over $900K. Now similar homes on our street are selling for twice that!
This is partly driven by macro-economic forces in the country as a whole. But it's also because Del Sur is a high quality neighborhood with a focus on families, parks, and schools. Our "brand" is now out there in the world as one of the greatest places for families to live in San Diego. As a result, anyone who moved here has made huge gains in equity!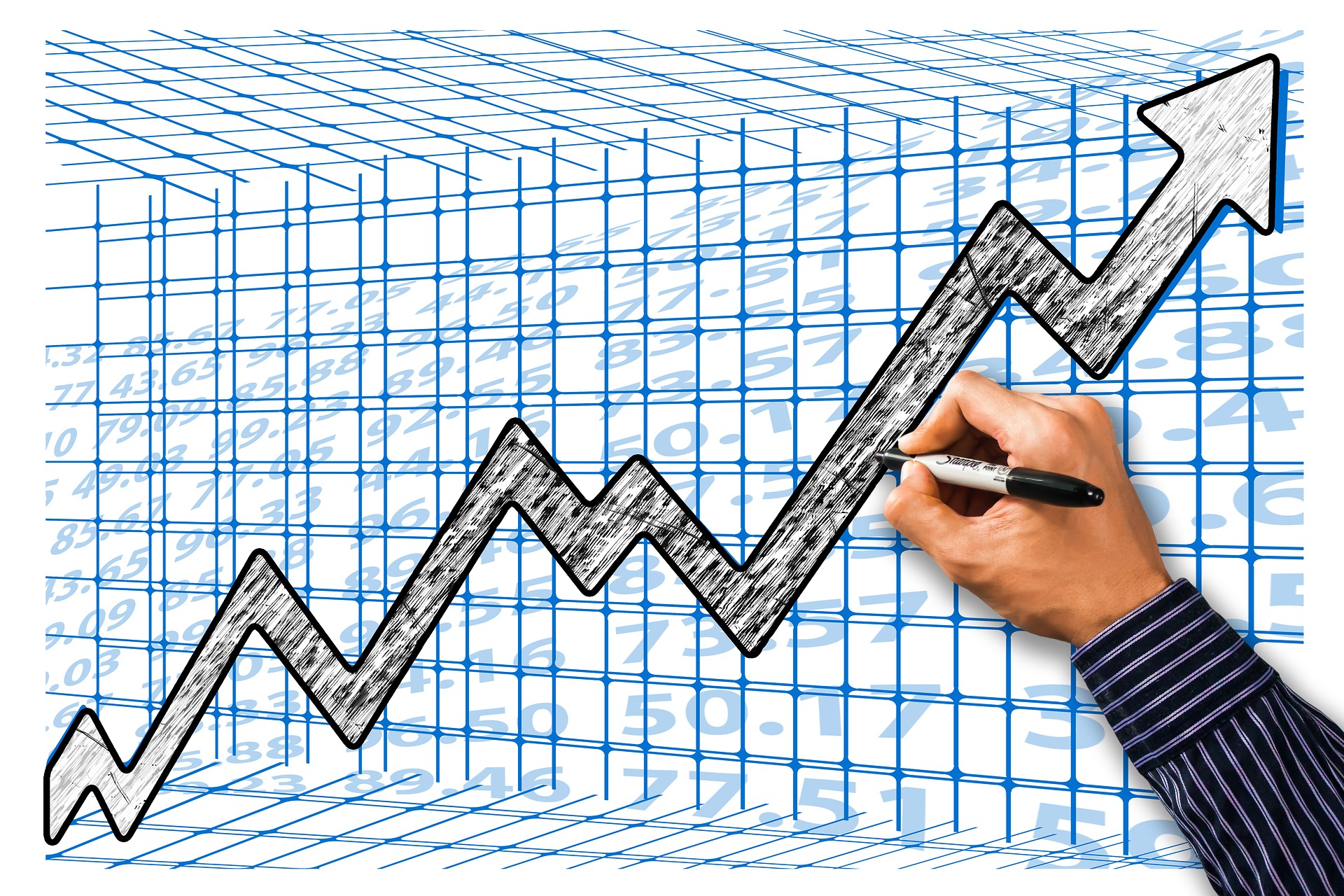 "So what?" you ask. "That's just money on paper. I won't see it in the real world until I sell my house." To the contrary, this blog post will lay out options for you to act on today, to make sure your "money on paper" becomes "money in the bank".
From the author of Rich Dad, Poor Dad: "It's not how much money you make, but how much money you keep, how hard it works for you, and how many generations you keep it for." --Robert Kiyosaki
HELOCs Tap Into Your Equity Without Waiting to Sell
Let's say you're interested in tapping into some of that equity but selling your home is off the table.
A HELOC loan is a popular option and widely used by people with a lot of equity. The HELOC is a Home Equity Line of Credit from a bank.They use the equity in your home as collateral, just like on your primary mortgage. But since it's a line of credit, this means you can take money out and return it whenever you want. And you can do this repeatedly without opening or closing a new account. With a HELOC at your command, you have a slew of investment options open up.
HELOCs are fairly simple to open and less time consuming than opening a mortgage. The interest rates today are typically under 4% and this rate is variable. Some banks can open a HELOC for you in under 30 days with a few hundred to a few thousand dollars in cost. The amount they'll give you is based on 80% of your home's value, after subtracting your primary mortgage.
Let's look at an example to better illustrate the numbers:
You purchased your home for $900k and have a mortgage balance of $600k.
Your home's value today is $1,800,000.
The bank will lend a total of 80% of today's value which is $1,440,000.
Subtract the $600k you owe on your primary mortgage and you're left with $840,000.
This is potentially the size of the HELOC you can get: $840,000.
Other Options
There are other ways of tapping into your home equity that I'll briefly mention here. Reach out to me directly if you want a deeper dive on this.
You could get a cash-out refinance from a lender. This comes with all the paperwork and expense of a regular mortgage loan and a slightly higher interest rate. But the rate is fixed for the life of the loan.
You could also use specialty loan programs that allow you to purchase rental properties based on the cash flow of the property itself, and not on other factors like your primary residence's value. These loans are harder to find and qualify for.
The Rich Uncle approach. If you can convince a family member or friend to loan you $840,000 please call me and tell me how you did it!
Options for Putting Your Money to Work
Let's imagine you've gone to the bank and got yourself a shiny new HELOC line of credit. Now what? There are seemingly endless ways to invest money nowadays. You've undoubtedly seen TV commercials telling you to buy gold. Or to invest in stocks and mutual funds.
Those can be good investments and I'm not here to knock them. But for my money, purchasing Real Estate is the better way to go. And when I say for my money, I mean it literally. We bought our 5th rental property in 2021 and we're currently in the market for our 6th.
Here are three options for buying investment rentals in San Diego.
Short-Term Vacation Rentals
Short term rentals, which the City of San Diego defines as any term less than 30 calendar days, can be lucrative in some markets. However, in San Diego I recommend staying clear of short-term rentals. The City Council has already passed one very restrictive law that almost obliterated short-term rentals in the city. That law has since been repealed but the council is working on a replacement. You also have to pay 10.5% TOT (Transient Occupancy Tax) to the City of San Diego, get a rental license, and manage an influx of inquiries and different renters.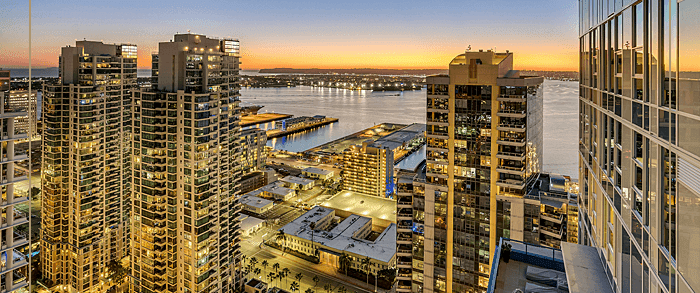 Conventional Long-Term Rentals
Long-term rentals are typically 12 months or more. This is how most properties are rented and was the only option before AirBnB or VRBO came onto the scene. Due to the high price of homes in San Diego, if you're purchasing a property today with the intent of renting it out long-term, you'll most likely end up with negative cash flow for a few years.
This means that after you purchase the property and put it into rental service, you'll continue to lose money on it until rents climb high enough to break even with your expenses. Why would anyone do this approach you ask? They are counting on appreciation outpacing the negative cash flow.
Believe it or not, this is very common and it might work for you. But not for me. Because I have a better approach that hits the sweet spot between short-term and long-term rentals.
Monthly Vacation Rentals
In November of 2020, Gavin Newsom signed into law Assembly Bill 3182. This law changed the minimum rental period an HOA can enforce on property owners by dropping it from 6 months down to 1 month. . Because of this, thousands of properties that were a bad investment before the law suddenly became a good investment - for monthly rentals. If you're asking yourself if this affects your own HOA the answer is yes! All HOA's in the entire state are bound by this law.
Monthly rentals command higher rents. They don't require paying 10.5% TOT taxes. And the time required to actively manage them is lower. Properties that would have negative cash flow as long-term rentals, will often become positive cash flow properties under the monthly rental model. And you still get the advantage of appreciation while you own it. This is the model we use for our own rentals.
Plus, the investor community hasn't piled into this space yet. That means you can compete to buy properties without getting elbowed out by more experienced investors. It's the best kept secret in Real Estate today (shh, don't tell anyone I told you)!

How Do I Get Started? What Should I Expect?
Step 1: Hire a Realtor with experience in this model.
First, you will need to hire a savvy Realtor that is good at finding desirable properties that people will actually want to rent in a "vacation" mindset for 30, 60, 90, etc days. Of course, in my model, I look at properties that have lots of amenities so you can play up the luxury experience of it to the renters.
Step 2: Analyze the deal.
Next you'll need to analyze the cash flow for the property. This entails details such as loan costs, property taxes, insurance, rents, vacancies, management costs, and appreciation to name a few. There will also be start-up expenses to purchase the property, make improvements, furnish it, and advertise it for rent. My husband, who is an expert in Power Pivot and Excel, created the most detailed and incredible spreadsheet that we use to analyze our deals.
Step 3: Prepare your purchase for showtime.
After you have found a property that works, the next step after acquisition is getting it ready for rent. Depending on the location and who you are hoping to attract as renters, you will want to put some money into the designing and furnishings of your property. It's important that the property shines and isn't filled with a bunch of dated used furnishings, as you want to be competitive and rent it as much as possible. You will also want to make sure that it's fully stocked with dishes, cleaning supplies, soaps, cups, towels, bedding, etc. People are expecting YOU to provide everything except their toothbrush!
Step 4: Market and book.
The final step is marketing and booking. It's important that you hire professional photos of your beautiful property to capture its full potential. Using AirBnB or VRBO make advertising and booking easier. Note that VRBO charges 10% for the privilege of using their site, so be sure to price accordingly. However, the benefit is it helps you find renters and it collects payments for you. What you will need to do on your own is establish a lease for each renter in compliance with the HOA. You will also need to manage turning it over on your own (making sure it's fully cleaned between renters, nothing is broken, people can access the property when it's their turn to rent).
Reality Check
You would become a landlord. Successful landlords stay on top of issues, fix problems quickly, and communicate with tenants before, during, and after their stay. This will take a few hours of your time every week.
You also run the risk that the profits might not be as good as you hoped. Maybe you overestimated what people would pay for rent. Or you underestimated costs or vacancies. Risks like these are mitigated with good planning and realistic assumptions before you buy a property. In real estate there's a saying that "You lock in your profits on the day you buy, not the day you sell."
Hire Experience, Save Time and Money!
Ok here comes the blatantly self-serving part! If the DIY model seems overwhelming and too risky to do on your own, you can enlist my team to advise and manage every step of the way. We are experienced in this arena and are able to help you find and analyze properties, get financing, help get the property looking desirable to command the highest profit, and help you manage the process. Just reach out.
"I've been looking for a while to do something else with my money besides watching it go up and down in the stock market. Several real estate companies attracted me but what really helped me make a decision was Heather's ability to search and find a property that would cash flow with an amazing loan from her contact. She also had an investment spreadsheet that was more detailed than the big boys I was looking at. She has been instrumental in helping me get the property ready for renting and is a trusted advisor now and in the future." -Chris B from 4S Ranch
Thanks for hanging in there with this blog! I always seem to have so much to say, however, this is something I am very passionate about and want to help others consider a different approach to using their home equity in a way that is going to help them grow financially while simultaneously diversifying their asset portfolio. If this sounds like something fun you want to do, please call me directly at 619.309.9274 or heather@teamkolker.com. I love this stuff!