We answer your burning questions.
Do you have a child attending a Poway Unified School District (PUSD) school? Or do you want to register your child for the upcoming 2022/2023 academic year at some of the best schools in San Diego County? We have kids currently attending schools in the District and understand how confusing the registration process can be!
This year, some of the deadlines and processes have changed. We are here to guide you. As always, we are happy to help with any further questions you may have.
I have a child attending a PUSD school but I want to move them to another school in the district. How do I apply?
Starting on February 1 at 8 am, transfer requests can be made on the Poway Unified School District website here through an online form. The transfer window closes on March 31 at 5 pm. However, there are no guarantees you will secure a spot.
Places are allocated first to families who live within the local school boundaries. This is where we come in! We have helped MANY families move specifically to have the best chance to get into local schools and have even helped one family buy a home in 4 days when they needed to meet a deadline!
I'm a new resident or have a child entering Transitional Kindergarten or Kindergarten. I want them to go to my local school. What do I need to do?
First check that you live in the boundary for your local school. PUSD has a great online tool here.
Now's the time to gather together the documents you will need to complete the application process. You will need:
Enrolling parent/guardian photo ID

Your child's birth certificate or passport or Baptismal Certificate.

Two current forms of residency: a deed to home, mortgage statement/escrow paper, property tax receipt, current utility bill, receipt for deposit with local utility company, military orders, rental agreement, rent receipt, bank statement, any other legal document that establishes home address within school boundaries.

Immunization Records: All children are required to have their vaccinations fully completed/up to date before enrolling in grades TK – 12 unless exempted as provided by law. For more information about school immunization requirements click here

Applying for High Schools? Incoming 9th grade students need their most current report card. All other students need a high school transcript with all completed high school courses.
From April 1 you will need to enroll your child at their local school of residence. Complete a digital packet for every child on the PUSD website available here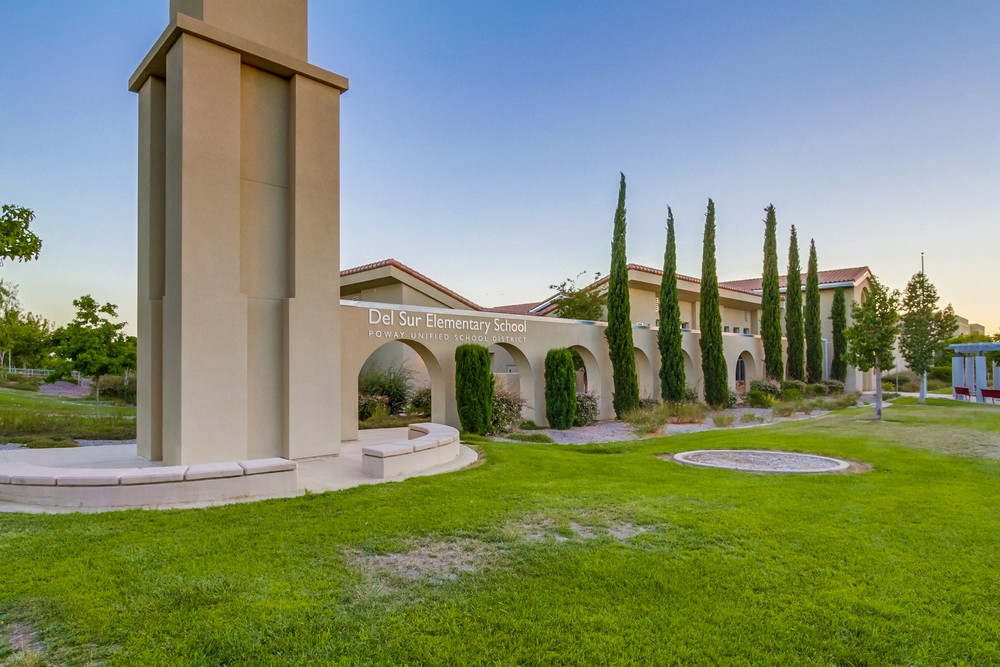 Will my child be guaranteed a space at my local school if I live within the boundary?
PUSD does not guarantee a space at your neighborhood school but makes every effort to try to do so. In some cases, if your local school is at capacity you can work with the District to get a placement at a nearby school.
I am a new resident in PUSD, or I have a child entering TK or Kindergarten, but I don't want them to attend my local school. Can I apply for them to go to another school in the district?
Yes you can. It's a two step process. You must complete both steps to be in with a chance.
First, make a transfer request on the Poway Unified School District website here through an online form. The window opens on February 1 at 8 am, and closes on March 31 at 5 pm.
The second step is to enroll your child in their local school of residence on April 1. You can do this by completing a digital packet on PUSD's website (one for every child).


There are no guarantees, you have the best chance of securing a space in your local school if you live within its boundaries. Thinking about moving to increase your chances? We can help and have experience in helping many families find a home quickly to secure a space at their chosen school.
I have a child in a PUSD school and they plan to return to the same school. What do I need to do?
Now is the time to confirm that you know your parent login username and password. This information will be needed to complete the registration packet. Check you can login in here
If you do not know your username and/or password, you can click here to retrieve your login credentials.
Continuing Student Registration will be open from March 1 - March 31, 2022. Parents and Guardians will receive an email notification once the website is open.
You will need to complete a digital packet for each and every returning student to guarantee a place for the upcoming school year.
I want my child to go to Design39Campus? How do I apply?
Design39C has a lottery for places. You will need to apply now! We have a handy guide prepared for you. Click here to find out more.
I don't live within PUSD boundaries. Can I still apply?
It's possible but there are no guarantees. The transfer window opens on February 1 through March 31. You will need a permit from San Diego's County Office of Education and a release document from the students district office of residence. Find out more here.
Of course you have the best chance of securing a place at your school of choice if you live in its boundaries. We can help and have successfully relocated families quickly to meet deadlines.
My child won't be returning to a PUSD school for the upcoming year. What do I need to do?
Please email your current Principal as soon as possible. This will enable PUSD to allocate spaces to new students.
MORE QUESTIONS?
Give us a call! We have helped many families purchase homes in the boundaries of their chosen school and navigate the process. We are always happy to help!
Team Kolker has no official affiliation with Poway Unified School District. Information is subject to change at any time; please verify any information with the school or with PUSD directly. More information can be found here.