Do you have a child attending a Poway Unified School District (PUSD) school? Or do you want to register your child for the upcoming academic year? The time to apply is fast approaching so let's walk you through the process. We have kids currently attending schools in the District and have been through the process ourselves. Here's the lowdown on what you need to do and when.

Boundaries Matter
First of all, boundaries really do matter. PUSD has a tool to check what school you are assigned to based on your address. You can find out more here.
If you do not want your child to attend your local school it is possible to apply for a different allocation. First, make a transfer request on the Poway Unified School District website here. The window opens on February 1, 2023, at 8 a.m. through March 31, 2023, at 5 p.m
The second step is to enroll your child in their local school of residence on April 1. You can do this by completing a digital packet on PUSD's website (one for every child). There are no guarantees, you have the best chance of securing a space in your local school if you live within its boundaries. Thinking about moving to increase your chances? We can help and have experience in helping many families find a home quickly to secure a space at their chosen school.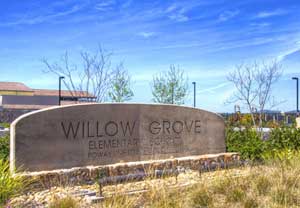 New Kindergarten or Transitional Kindergarten students
PUSD requires that children entering Kindergarten must be five years of age on or before September 1, 2023. If your child's 5th birthday is between September 2, 2023 and February 2, 2024, they will be enrolled in Transitional Kindergarten. At some schools a lottery process may be necessary to allocate students, so be sure to get your application in on time. Applications begin on April 1 2023 and are carried out electronically here. PUSD does not guarantee a space at your neighborhood school but makes every effort to try to do so. In some cases, if your local school is at capacity you can work with the District to get a placement at a nearby school.

Now's the time to gather together the documents you will need to complete the application process. You will need:
Enrolling parent/guardian photo ID

Your child's birth certificate or passport or Baptismal Certificate.

Two current forms of residency: a deed to home, mortgage statement/escrow paper, property tax receipt, current utility bill, receipt for deposit with local utility company, military orders, rental agreement, rent receipt, bank statement, any other legal document that establishes home address within school boundaries.

Immunization Records: All children are required to have their vaccinations fully completed/up to date before enrolling in grades TK – 12 unless exempted as provided by law. For more information about school immunization requirements click here
Returning Students
Continuing Registration for the 2023-2024 school year will be open March 1, 2023- March 31, 2023. Further information will be posted on your school website.
Now is the time to confirm that you know your parent login username and password. This information will be needed to complete the registration packet. Check you can login in here If you do not know your username and/or password, you can click here to retrieve your login credentials.
You will need to complete a digital packet for each and every returning student to guarantee a place for the upcoming school year.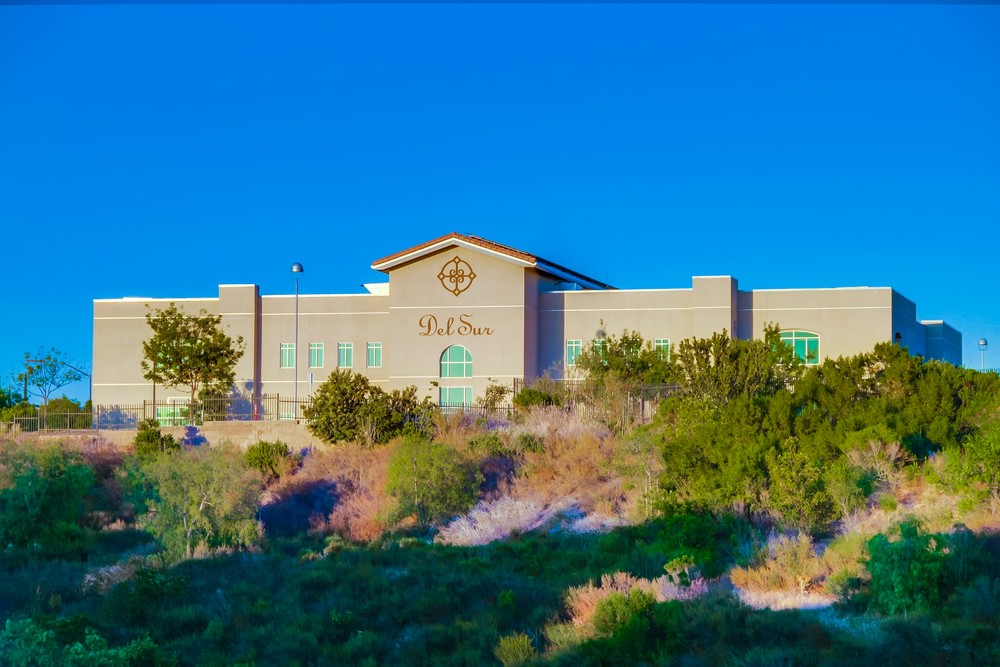 Preschool
PUSD Preschool offers programs to 3 and 4 year-old children at 23 different school locations in the Poway Unified School District. Programs vary depending on the school from part day to full day. 2023-2024 Preschool Registration is anticipated to begin in March 2023. Check the PUSD website for further information
Applying for Design39 Campus
Design 39C is a wonderful school. We know as our kids have been there. It is available to families who live within PUSD boundaries. You can check here to make sure your qualify. Design39C has a lottery for places. You will need to apply now!
Here's where it gets complicated. Enrollment priority is given to participating Mello Roos Districts (commonly referred to as Community Facilities Districts or "CFDs") within the Poway Unified School District.
This is because D39C construction was fully funded using CFD special taxes. Families living within participating CFDs (4, 6, 8, 12, 13, 14 and 15) may choose to attend their neighborhood school (Stone Ranch ES, Monterey Ridge ES, Del Sur ES, Willow Grove ES, Black Mountain MS or Oak Valley MS) or have the opportunity to participate in the drawing process for one of the limited seats at D39C. If you are unsure please reach out. We have helped many families move to increase their chances of scoring a place at Design 39C. You can also check our boundaries maps.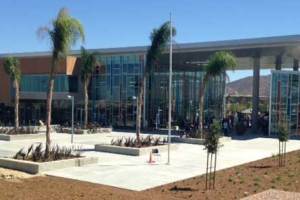 If you are interested in enrolling your child, please follow these steps:
Learn more about D39C by clicking here!

Complete an interest form by January 31st, 2023.

Tour dates for information on the 2023-24 school year will be held: January 17th and 18th (Live Tour) and the 19th will be held virtually over Zoom.

The enrollment draw will take place by Mid-March. Invitations to attend D39C will be emailed in the weeks following the draw.

Due to strong interest in Design39Campus, families will need to respond to the invitation to enroll within 48 hours of receiving an acceptance email.

Wait-list invitations will be sent in order of the draw. The waitlist will stay active until October 1st, 2024

Upon accepting an invitation, directions will be sent to families to complete the enrollment process.
Have questions?
Give us a call! We have helped many families purchase homes in the boundaries of their chosen school and navigate the process. We are always happy to help!
Team Kolker has no official affiliation with Poway Unified School District. Information is subject to change at any time; please verify any information with the school or with PUSD directly. More information can be found here..