Nat Bosa, creator of Pacific Gate, said in 2015, "San Diego is really starting the happen" – really STARTING to happen? This comes as a shock to some of us who have already witnessed the uprising of areas like East Village when the $474 million Petco Park was finished in 2004. As a builder, he may see things that non of us have been paying attention to, more potential.
WHAT'S NEW?
Pacific Gateway. The Navy Broadway Complex gets a facelift! This prime area will be home to hotels, retail and commercial spaces galore.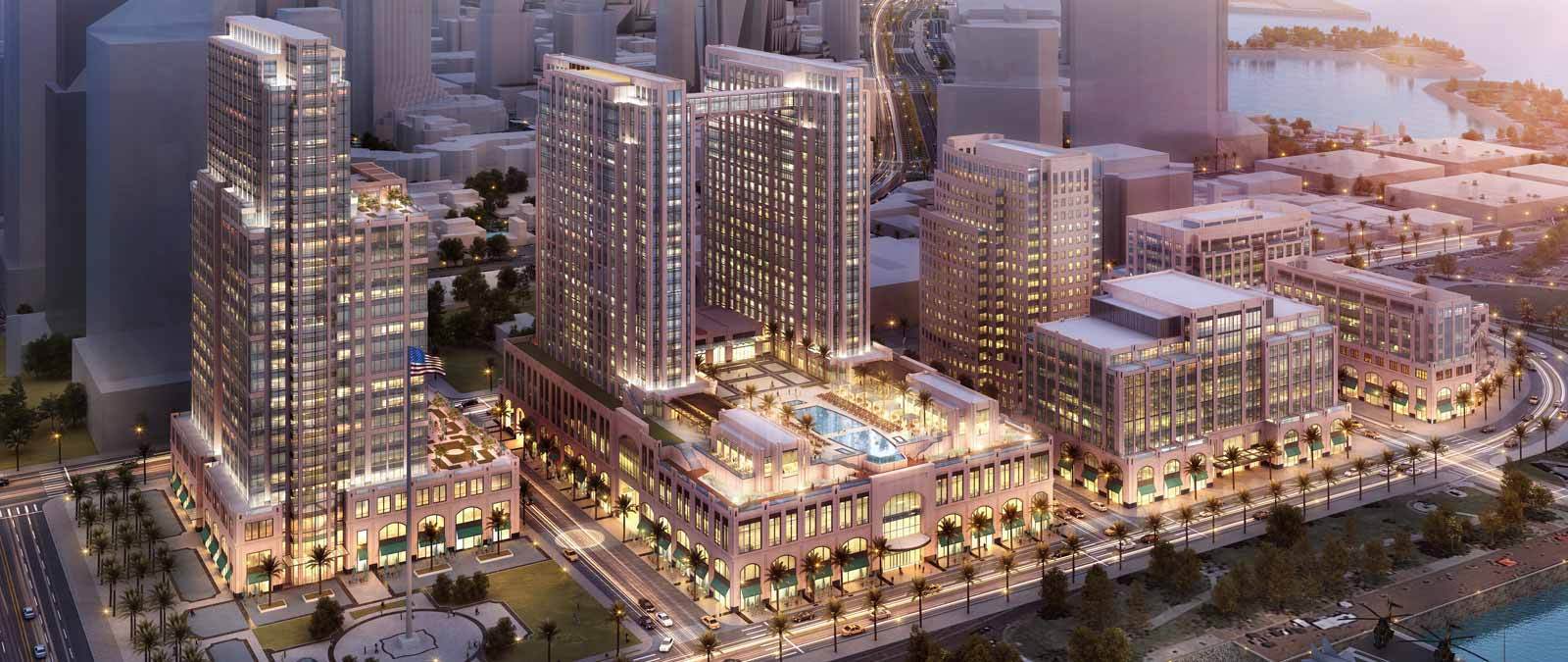 Seaport Village. One of the most notable changes said to be coming to the area is the Seaport Village Renovation, with $1.2 billion dollars going into the area to create hotels, an aquarium, a 500-foot observation tower and much more.
Santa Fe Depot. One man worth mentioning is Franklin D. Roosevelt, who was one of the famous VIP's to pass through the Santa Fe Depot which will also undergo a renovation and reuse in the near future. The 102-year-old nationally designated historic landmark at Broadway and Kettner was purchased by a private investor who intends to honor the commitment to preserving the landmark asset.
Ritz Carlton Hotel. Can you say "East Village chic"? A quite significant uprising of development at 7th avenue and Market, the Ritz Carlton Hotel will be the first five-star hotel to hit San Diego.
Savina. Another Bosa creation will be located at Ash and Kettner in Little Italy. This building will feature more of Nat Bosa's traditional designs with elegant details and luxurious amenities. A few of our favorite tag lines are "Distinctly New and Now" along with "Sophisticated Style Meets Coastal Comfort." (Sign us up!)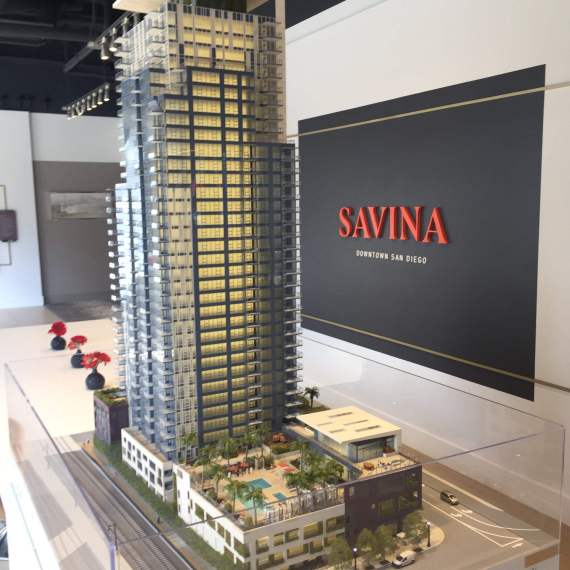 InterContinental. At 400 rooms, the Union Tribune reported it as "the largest of the eight hotels that were under construction last year in the county."
Shhhhh… This one you can't find anything about online, but there have been whispers about N. Harbor Drive becoming a pedestrian walkway that will take you from one end to the other. This would be an extension of the open spaces, parks and recreation areas along the bay.
I'M SO EXCITED, AND I JUST CAN'T HIDE IT
There's an undeniable buzz when you hit the sidewalks of downtown. The city is growing. It's changing in ways we can't even imagine right now, and just when we think it can't get any better, it will change again. If ever there was a time to buy, it was probably two or three years ago, but now is still a great time, when the potential is still slightly untapped.
Downtown is a perfect location for a second home, if you are wanting to downsize but still have the amenities of luxury living or those looking for an investment property.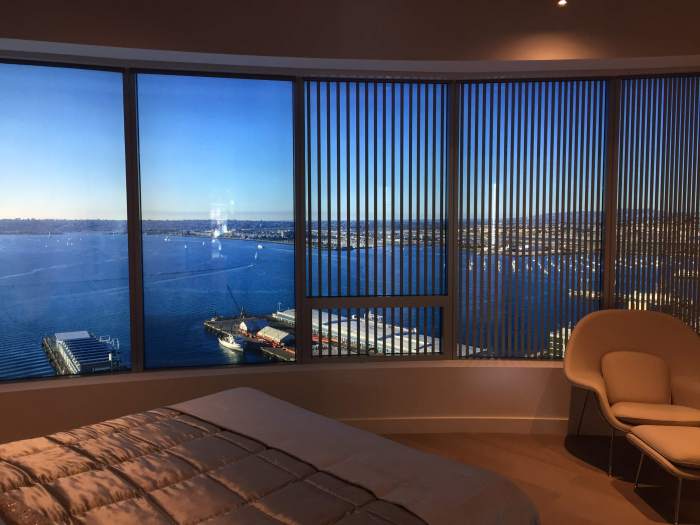 Pacific Gate Showroom
There's ONE thing you need to know about buying new construction though… talk with your agent FIRST. While company representatives are working fir the company, an agent works on YOUR behalf.