YOU CAN ALWAYS GO, DOWNTOWN
Things will be great when you're downtown, right? Well, Petula Clark seemed to think so, and we have to agree. San Diego has some of the most sought after downtown waterfront property in all the world, spanning from Laurel Street to Market Street along Pacific Hwy and N Harbor Dr. Right at the heart of it all, at Broadway and Pacific, stands a glass wave. This is not just any work of art though, this is Pacific Gate, by Bosa.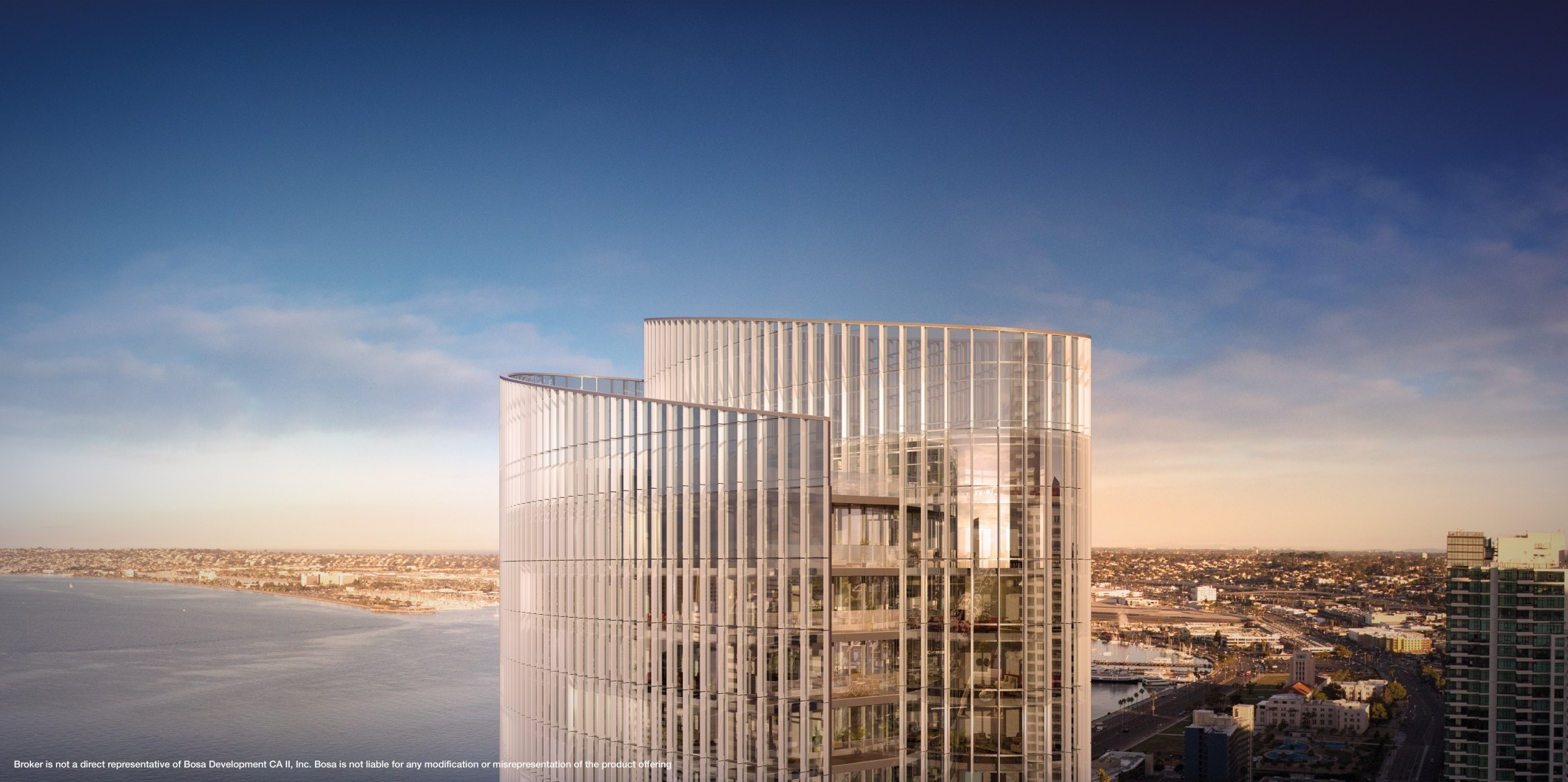 If you have been downtown anytime recently, you'll notice there are a lot of cleared lots, cranes and construction. This isn't a coincidence, plans have been in the works for years, but after a rough spot in the housing market, it's taken a while for building to begin.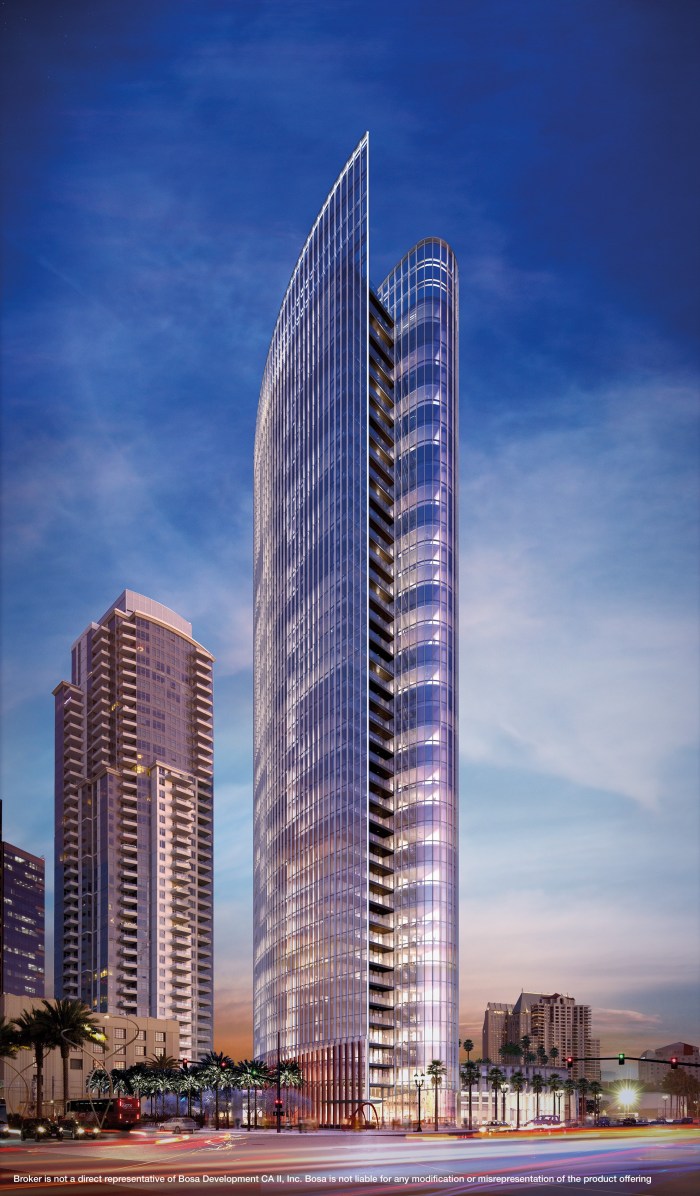 PACIFIC GATE, IRL
Because Pacific Gate is not yet completed, you can visit the sales gallery on Front Street for now. They are giving hard hat tours to prospective buyers and if you've learned anything from our posts, visiting with your agent THE FIRST TIME is the best way to have expert representation when buying new construction. Team Kolker took a little field trip to learn a little more about this hip new "millennial building".
You can tell it's not like the others. This building is curved and shiny, but the real magic is inside. Natale "Nat" Bosa, is an Italian visionary with a knack for real estate development. His work can be seen throughout San Diego in commercial and residential structures, but Pacific Gate is to be his signature building to date. He is so proud of the building, he will be living on the top floor! This "Super Prime" development is meant to elevate the city to a new standard for luxury living. And boy does it deliver…
AMENITIES, SERVICES & STAFF
We've pick a few of our favorites, but feel free to download the complete list, here: Pacific Gate Amenities, Services & Staff
Luxury Car Fleet
Private Boat Share (see more on Pacific Dream, here)
Resident's Only Guest Suites (chic, affordable and a location that can't be beat)
Outdoor Pet Retreat
Chef Concierge
Rooftop Pool Terrace